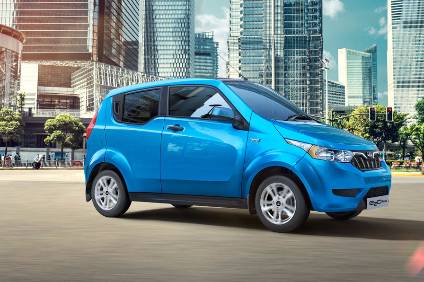 Mahindra Group and Ford are to develop an alliance to leverage the benefits of Ford's global reach and Mahindra's scale in India.
Areas of potential cooperation include:
Mobility programmes
Connected vehicle projects
Electrification
Product development
Sourcing and commercial efficiencies
Distribution within India; improving Ford's reach in the country
Global emerging markets; improving Mahindra's reach outside of India
Teams from both companies will collaborate and work together for a period of up to three years. Any further strategic cooperation will be decided at the end of that period.
"Ford is committed to India and this alliance can help us deliver the best vehicles and services to customers while profitably growing in the world's fifth largest vehicle market," said Ford EVP and president of Global Markets, Jim Farley.
"The memorandum of understanding we have signed with Mahindra will allow us to work together to take advantage of the changes coming in the auto industry. The enormous growth potential in the utility market and the growing importance of mobility and affordable battery electric vehicles are all aligned with our strategic priorities."
Mahindra has a portfolio of electric vehicles commercially available in India and has moved into the shared mobility space with investments in ride sharing platforms in the US, while developing products such as the GenZe, the world's first electric connected scooter.
Ford was among the first global automakers to enter India in 1995. Now one of the largest exporters of cars from the country, Ford manufactures and exports vehicles and engines from its manufacturing facilities in Chennai, Tamil Nadu and Sanand, Gujarat.
More than 14,000 people work across the Ford India or Global Business Services operations in New Delhi, Chennai, and Coimbatore.