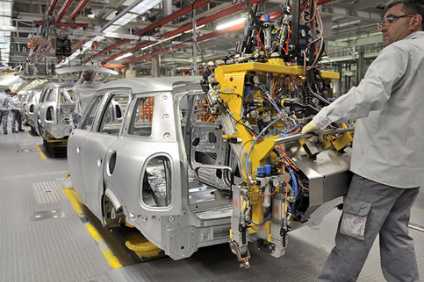 Magna has reportedly submitted a plan to build a new car plant in Slovenia capable of building up to 200,000 cars a year.
The Slovenian government said that the investment of up to EUR1.24bn in Slovenia would create around 6,000 jobs, Reuters reported.
"The final goal is the establishment of an entirely functional car plant in Slovenia with capacity of 100,000 to 200,000 vehicles per year," the Slovenian government said in a statement.
It said the proposed investment would be in four phases, without giving a timeframe or any indication of when a final investment decision might be made.
Magna said in January it would build a new paint shop in Slovenia, creating around 400 jobs.
Magna is looking to add a production plant in Europe because its facility in Austria is nearing capacity limits. The company contract assembles vehicles at its plant in Austria for a number of OEMs and has current contracts with Daimler and BMW. It will add the Jaguar I-Pace electric vehicle from 2018.
In January, Magna said it will build a new paint facility in Slovenia to help support new programmes going into Graz.
Construction of the paint is scheduled to begin in the second quarter of 2017 and the company expects to create approximately 400 jobs.