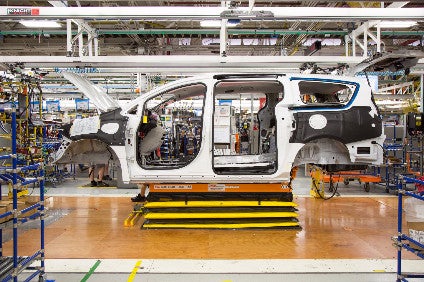 The CEO of Canadian automotive components supplier Linamar has warned that the North American auto industry is potentially facing a crisis that will 'make 2009 look like a walk in the park' if the US imposes new import tariffs on vehicles and parts in addition to tariffs already imposed on steel and aluminium.
Linamar CEO Linda Hasenfratz said that US tariffs would be 'unbearable' when added to existing tariffs on steel and aluminium.
Bloomberg cited an email written by Hasenfratz, in which she warned that tariffs would be passed on with dramatic increases in prices for consumers. "Prices will have to be dramatically increased to consumers, consumers will stop buying and we will have a collapse in the automotive market that will be worse than the 2009 financial crisis," The CEO said in the email, according to Bloomberg.
She added that "this will lead to wide-scale layoffs, further decreasing demand for absolutely everything and spinning the US into a deep, deep recession and dragging the rest of us down with them."
Hasenfratz also said she doesn't support quotas and tariffs on steel imports from countries other than the US, which Canada is preparing to prevent a flood of product from global producers seeking to avoid the US import duties.
"Tariffs are never good, add cost that ultimately hits the consumer and therefore hammer the economy in a broad sense," Hasenfratz said.