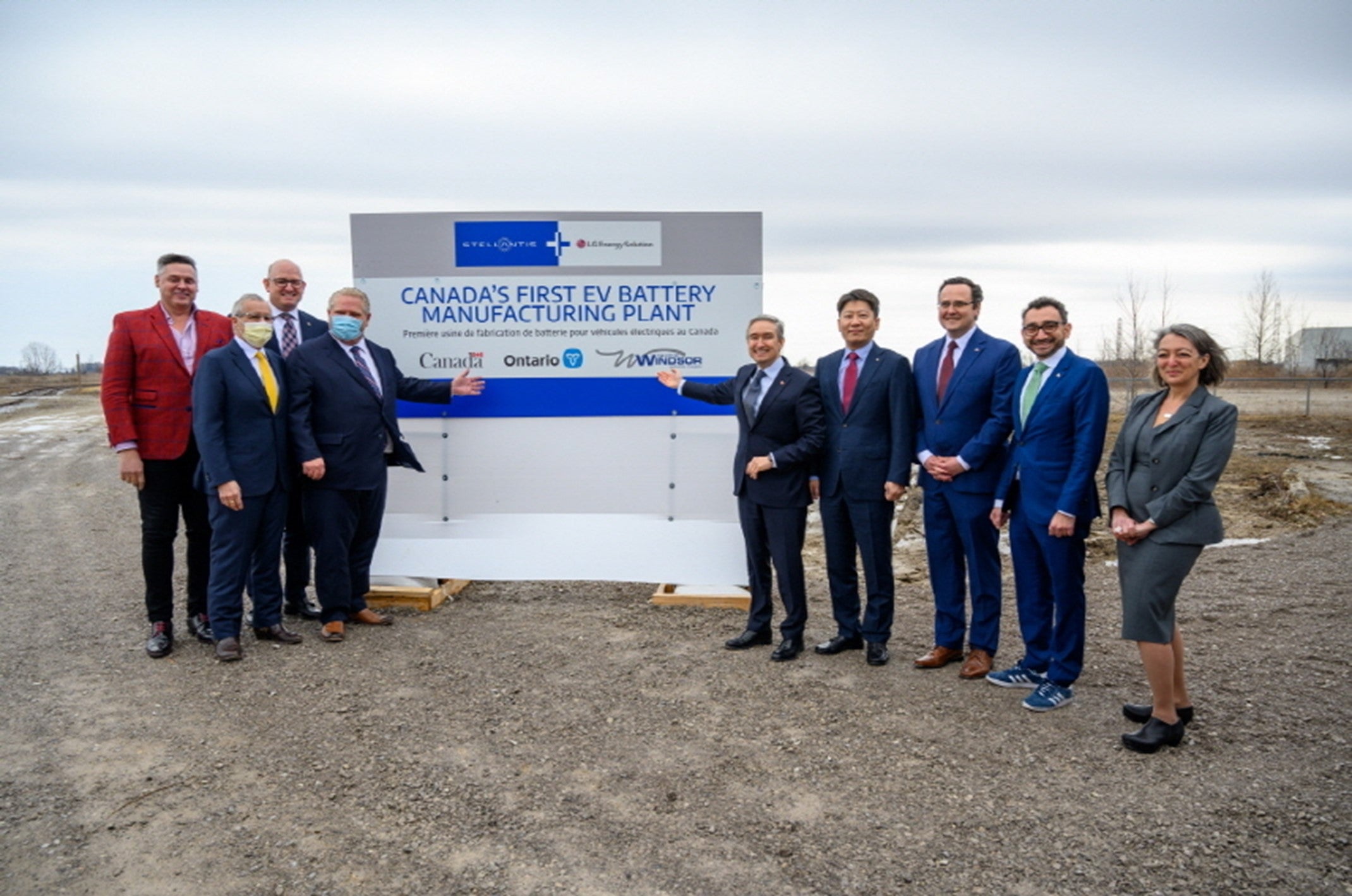 LG Energy Solution (LGES) and Stellantis have halted construction of a major battery module plant in Canada following a dispute between the country's federal and provincial governments over financial aid for the project.
The two companies agreed in 2022 to jointly invest US$5bn in a joint venture plant in Windsor, Ontario, with annual capacity for 45 gigawatt hours (GWh) to supply batteries to EV manufacturers in North America. The plant was scheduled to be completed in the first quarter of 2024.
Canada's prime minister Justin Trudeau hopes to get the project back on track during his summit meeting with South Korean president Yoon Suk Yeol in Seoul this week before heading to Japan for a G7 summit. During his stay in South Korea, Trudeau will also meet with LGES executives to resolve the issue.

Losing the investment would be a big dent in Canada's ambitions of becoming a major player in the North American EV industry. The country has significant resources of valuable minerals under development, including lithium, to supply the region's growing EV battery industry.
A Stellantis spokesman said earlier this week: "Effective immediately, all construction related to the battery module plant on the Windsor site has stopped."
In a separate statement to Bloomberg News, the automaker said: "The Canadian government has not delivered on what was agreed, so Stellantis and LG are implementing their contingency plans."
The two companies suggested Canada was not delivering on the incentives it promised when the investment was first announced last year.
Canadian finance minister Chrystia Freeland was quoted as saying: "I am absolutely confident that we're going to get a deal. But I also want to point out that the resources of the federal government are not infinite. The provincial government of Ontario must do its fair share."
Last month the Canadian government signed off on CAD130m in subsidies and a CAD700m grant to attract Volkswagen to build its North American battery plant in Ontario.
Ontario provincial state premier Douglas Ford was quoted as saying the federal government "should step up in the way they did for Volkswagen".