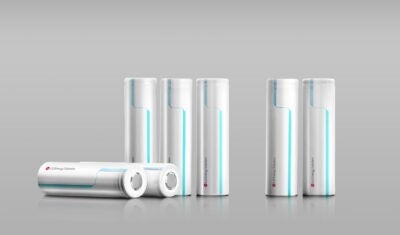 LG Energy Solution Ltd (LGES) confirmed it would proceed with its investment in a major battery manufacturing operation in Arizona.
Last year the company said it was reconsidering the project due to escalating costs and launched a review of its global investment priorities.
In June 2022 a company spokesman said: "We are thoroughly reassessing the timing, scale and details of the investment, due to a sharp increase in investment costs stemming from the deteriorating business environment."
LGES now planned to invest KRW7.2trn (US$5.5bn) to build two plants in the Queen Creek industrial complex in Arizona with construction scheduled to start this year.
This was four times the KRW1.7trn investment originally announced.
LGES said it would invest KRW4.2trn ($3.2bn) in a plant with the capacity to produce 27GWh of 2170 type cylindrical batteries for EVs per year, with completion scheduled for 2025. A second facility costing KRW3trn ($2.3bn) was scheduled to be completed in 2026 with capacity for 16GWh of pouch type batteries for energy storage systems (ESS).
This will be LGES' second wholly owned EV battery manufacturing plant in the US after its facility in Michigan while the company is also building significant additional capacity in the region through joint ventures with General Motors, Stellantis, Honda and Hyundai.
Last year the company said it planned to have a production capacity of 200 gigawatt hours of batteries in place in North America by 2025, enough to power 2.5m high performance EVs.
The company said in a statement: "With the new battery manufacturing complex in the southwestern state, LGES will boost its production capacity in major product segments, develop more cohesive partnerships with its customers in both the EV and ESS sectors and cut back on the logistics cost by bringing its new manufacturing facilities in close proximity to its customers."
LGES said the new manufacturing facilities would "utilise a smart factory system that carries out all decision making on machine produced data. By implementing this key measure to enhance product quality, the Arizona facilities will aim to increase yield, improve manufacturing processes, and boost productivity to better respond to the ever-rising battery demands in the region".