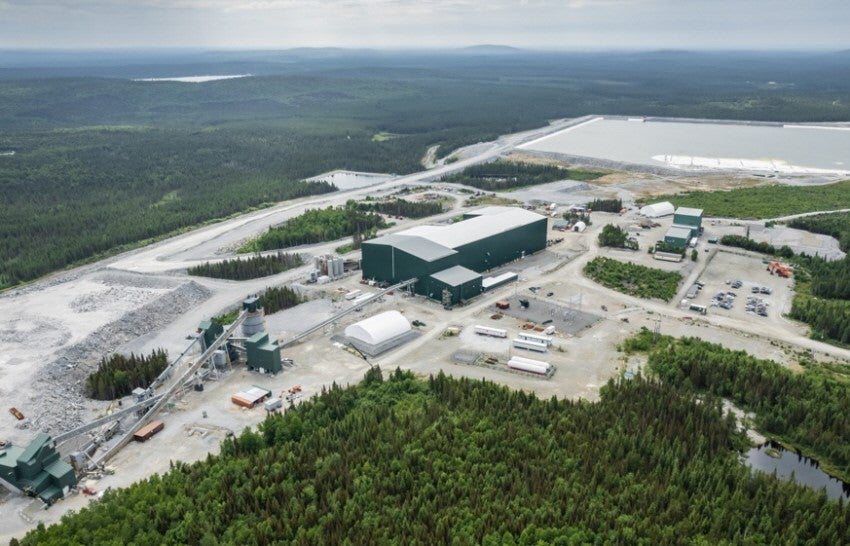 LG Chem said it had acquired a 6% stake in US lithium miner Piedmont Lithium to secure a stable supply of raw materials for its growing electric vehicle (EV) battery manufacturing operations in the region.
LG Chem said it spent US$75m on the Piedmont stake and also signed a deal to source 200,000 metric tons of spodumene concentrate (SC6) over four years from Piedmont's 25% owned Canadian joint venture North American Lithium (NAL) from the third quarter of 2023.
Piedmont also has its own lithium mine development and production projects under way in the North Carolina and Tennessee.
LG Chem expected to extract 30,000 tons of lithium hydroxide from the 200,000 tons of SC6, enough to power 500,000 EVs. The company also said it had obtained priority negotiation rights for a further 100,000 tons of lithium hydroxide a year to be produced at Piedmont's US operations.
LG Chem is moving aggressively into the North American EV battery industry, partly to supply its fast expanding EV battery manufacturing unit LG Energy Solution (LGES).
Last year, it said it had signed a binding agreement to supply General Motors with 950,000 tons of EV battery cathode active materials (CAM), or most of the automaker's requirements, over eight years ending in 2030.
Last November LG Chem, said it had signed a memorandum of understanding (MOU) with Tennessee to spend US$3.2bn to build a factory in Clarksvillle with capacity for 120,000 tons of cathode materials annually by 2027, enough for 1.2m EVs.
LGES has an EV battery manufacturing joint venture in the US with General Motors, called Ultium Cells which has a battery plant in Ohio and two under construction in Tennessee and Michigan. They will have a combined production capacity of 130 gigawatts hours (GWh) of batteries per year when all are operational in the mid 2020s.
LGES also has its own EV battery investment plans for North America and already operates a plant in Michigan. Last October it agreed to invest US$3.5bn jointly with Honda Motor in a battery plant in Ohio.
Piedmont CEO Keith Phillips said in a statement: "As LG Chem has a strong commitment to US electric vehicle battery manufacturing, [we look] forward to discussing additional potential cooperation."
LG Chem highlighted it was the first South Korean battery materials company to secure supplies of North American spodumene concentrate.
CEO Shin Hak-cheol added: "We plan to lead the battery materials market by building various partnerships, including joint investments with automotive OEMs and battery makers."