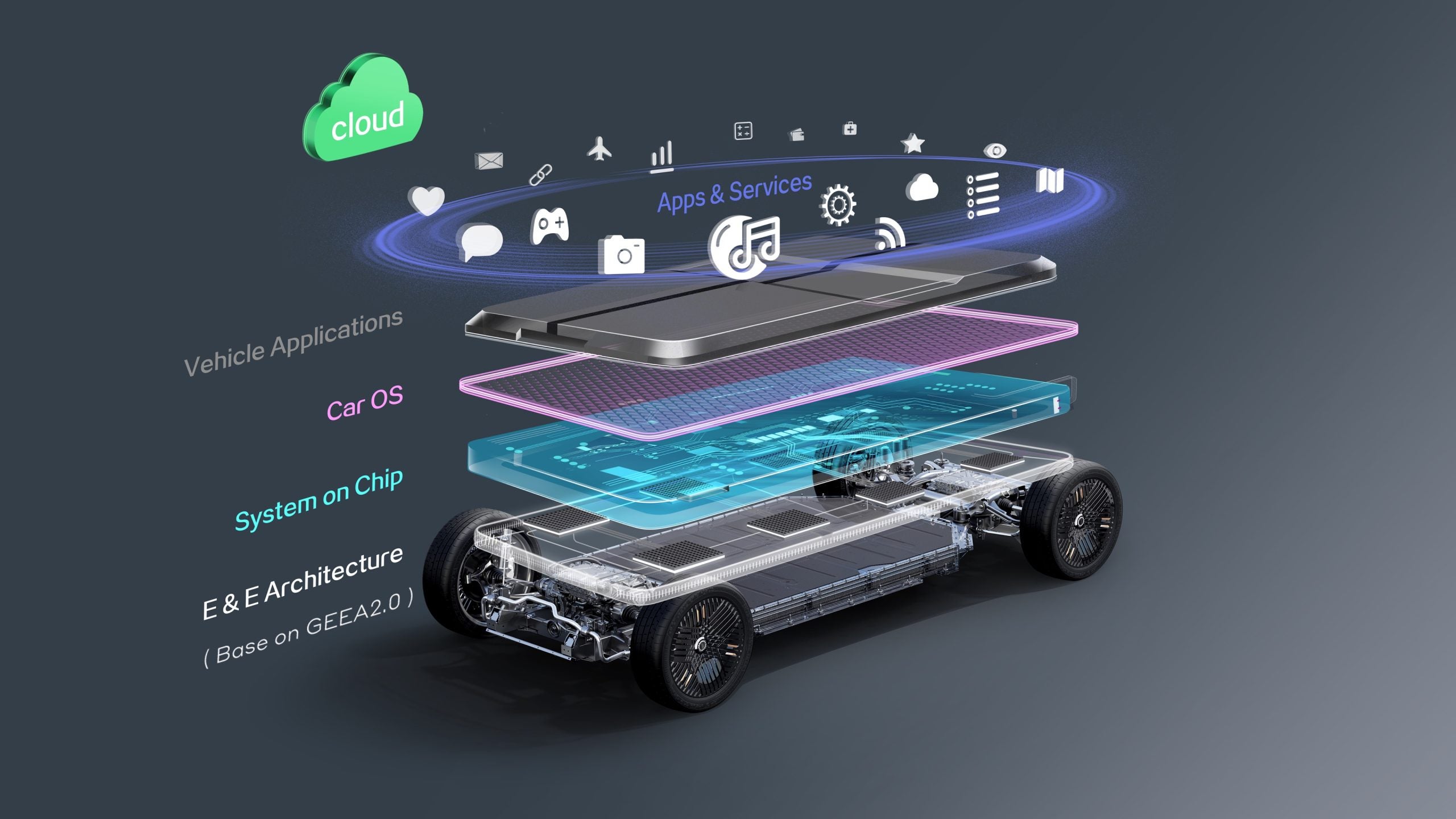 The London Electric Vehicle Company (LEVC), a subsidiary of Geely and better known as the 'black cab maker', has launched new EV technology called Space Orientated Architecture (SOA).
By utilising a modular and scalable platform, interior space is optimised to enable EV driving tailored to the needs of more vehicle buyers.
SOA has a centrally located battery and a completely flat floor allowing for optimal ise of space for passengers and cargo. Packaging the electric powertrain at the front leaves more room for occupants.
A new rear suspension design increases carrying capacity underneath the main luggage area, behind the rear axle.
SOA is designed for 73kWh, 102kWh and 120kWh battery packs, making the platform suitable for all EVs, from passenger cars to trucks.
Front-, rear- and all-wheel drive layouts are possible.
SOA has fast charging capability and a range of up to 695km (430 miles).
A novel electronic architecture, L-OS, spans from chip to cloud.
Its computing power allows autonomous capability and intelligent cockpits.
Integration of autonomous capability will introduce new levels of driver assistance, it is claimed, with LEVC promising Level 2 to Level 4 operation.
Over the air (OTA) updates will keep vehicles on the platform up to date.