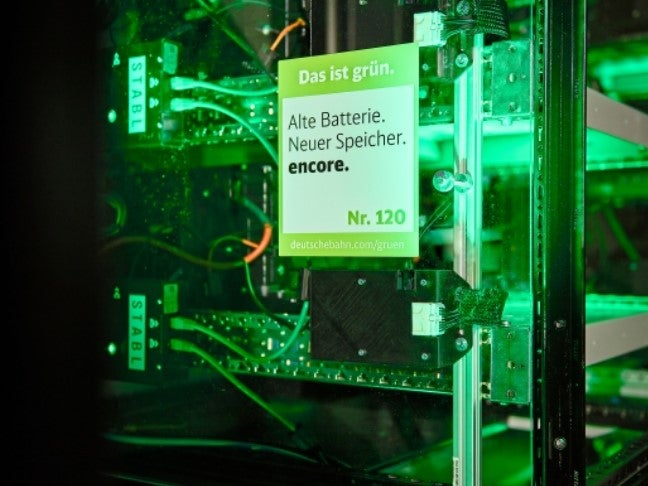 Kia Europe has confirmed plans to re-use former electric vehicle (EV) batteries in 'Second Life' battery energy storage systems as part of its global strategic focus on sustainability.
For this purpose, the mobility brand is partnering with 'encore', a corporate start-up from Deutsche Bahn (DB Bahnbau Gruppe), which receives EV battery packs from across Europe to build and distribute second life battery energy storage systems. EV battery packs are dismantled to battery module level and subjected to detailed diagnostic testing, with suitable modules then either used for new battery energy storage systems or recycled depending on their remaining capacity.
To deliver the Europe-wide initiative, Kia Europe has become the first mobility solutions provider to partner with encore. The two companies have unveiled a prototype battery storage facility at EUREF-Campus in Berlin, made entirely from reused Kia Soul EV battery modules.
Encore already operates a battery take-back service across Europe for the creation of Second Life battery energy storage systems, facilitated by the comprehensive infrastructure available within the Deutsche Bahn Group. The Europe-wide transport of the batteries and new energy storage units is primarily handled by the logistics subsidiary DB Schenker as well as DB Cargo.
Jason Jeong, President at Kia Europe commented: "With our success in the electrification of Kia models, we also take responsibility for the batteries beyond their lifetime in the car. The pioneering partnership between Kia and encore | DB shows that we regard batteries as a valuable resource in terms of a sustainable circular economy."