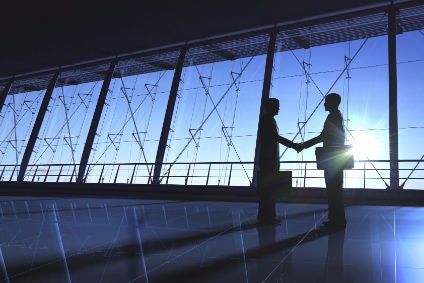 A consortium led by its parent Ningbo Joyson Electronic Corporation (Joyson Electronics) and PAG, an Asia based private equity firm and Future Industry Investment Fund (SDIC) provided the funding to Key Safety Systems (KSS) to successfully complete the acquisition of substantially all of the global assets of Japan-based Takata Corporation, a leading global supplier of vehicle safety systems including seat belts, airbags, steering wheels and child seats as well as other automotive products, out of cross-border bankruptcies in the US and Japan.
Takata's liabilities associated with the recall of phase-stabilised ammonium nitrate (PSAN) airbag inflators and other liabilities were not acquired by KSS.
KSS, headquartered in Michigan, US, a global leader in mobility safety, was acquired by Ningbo Joyson Electronic in 2016 for US$920m.
The combined company will be rebranded Joyson Safety Systems and be headquartered in Auburn Hills, Michigan.
"Joyson Safety Systems integrates the world-class assets and worldwide operations of KSS and Takata under one common organisation and one shared mission to provide the best quality safety solutions to our customers," said Jeff Wang, executive chairman. "We are excited about the opportunities created through this combination, and we are committed to providing safety solutions of the highest quality and reliability to drive the next generations of mobility."
Joyson Safety Systems expects annual sales of about US$7bn. The company operates in 25 countries with more than 50,000 employees providing life-saving technologies to both automotive and non-automotive markets.
The $1.588bn transaction was funded using a combination of equity and debt. Joyson Electronics is the company's majority equity holder. PAG Asia Capital, the lead international private equity partner in the transaction, is the second-largest shareholder and will actively support the integration of Joyson Safety Systems. Future Industry Investment Fund also provided equity to support the transaction.
President Yuxin Tang added: "Our new visual identity represents Joyson Safety Systems optimistically advancing forward in a dynamic world. The elements of the circular logo symbolise the global unification of KSS, Takata and our parent company Joyson Electronics, while the bold and modern design reflects our confident and positive view of the future."
The purchase agreement announced on 21 November 2017 was subject to a number of closing conditions, all of which have now been met, including antitrust clearance and bankruptcy court approvals in multiple countries.
KSS has now successfully acquired substantially all of Takata's assets, except for certain assets related to the manufacturing and sale of phase-stabilized ammonium nitrate (PSAN) airbag inflators.