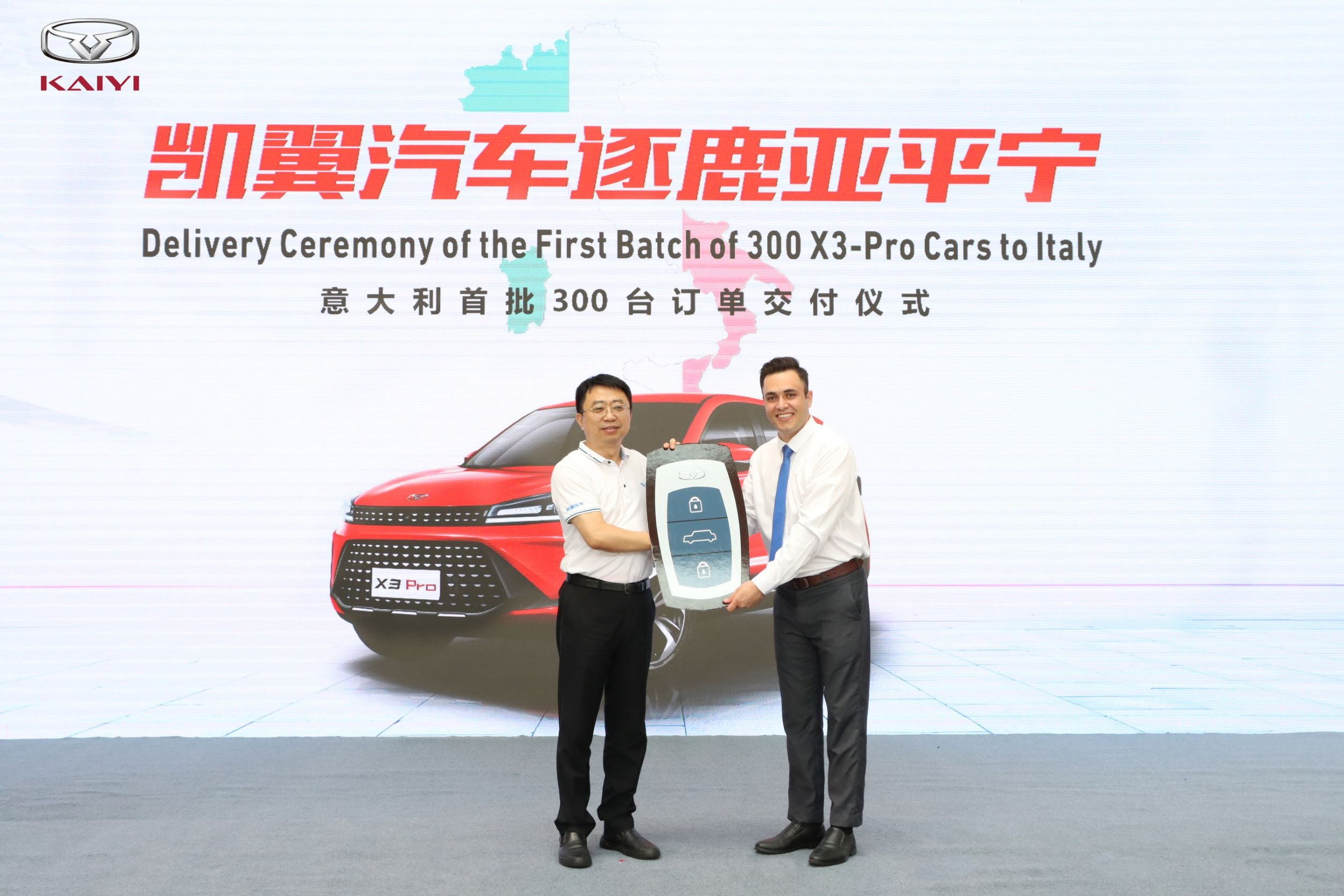 China's Kaiyi Auto has delivered its first batch of 300 cars to Italy, its first foray into Europe and, the company said, "a new milestone in Kaiyi's internationalisation strategy".
The cars are being imported and distributed by the local company EMC which has 15 years of experience in Chinese brand sales and 65 distribution and 26 service outlets in Italy. The Kaiyi X3 Pro will be marketed as the Wave 3 in Italy.
Kaiyi began exports in 2021. It has since shipped cars to 20 countries and regions including Africa, the Middle East, South America, southeast Asia and now Europe.
Export models are X3, X3 pro, X3 pro EV, E5 and other models and export volume has passed 5,000.
The company also offers SKD and CKD kits where local conditions demand.