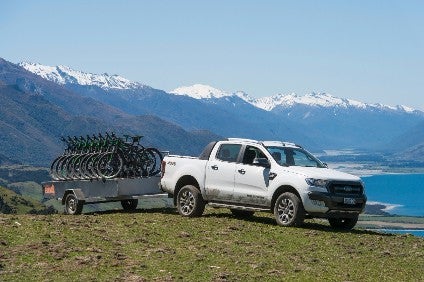 Motor Industry Association data said 11,101 new vehicles were registered in New Zealand in July which "shows the market is significantly softer compared to July 2021".
The MIA said the weak market was brought on by "rising costs of living, high fuel prices, continued vehicle supply constraints and a weakening New Zealand economy".
Registrations of passenger cars and SUVs fell 19.4% year on year to 8,049 units while commercial vehicle sales were off 39.8% to 3,052. Sales were "likely to remain subdued in coming months due to the effect of the clean car taxes", the MIA said.
Overall new registrations were down 26.3% with YTD volume now below 2021 after seven months, down 6.6%.
Registrations of light commercial vehicles remain subdued following the imposition of Clean Car Discount taxes from last 1 April.
Overall, July 2022 registrations of 11,101 vehicles were down 26.3% (3,952 units) on the same month in 2021, and down 6.6% (6,547 units) to 93,213 year to date.
Top selling models in July were the Toyota Hilux (957), RAV4 (690) and Mitsubishi Outlander (685).
YTD top three were the Hilux (5,739), Outlander (5,597) and Ford Ranger (5,475).
Registrations of heavy vehicles were flat at 572 in July.
Toyota remained overall market leader last month with a 26% share (2,891 units), followed by Mitsubishi (13%; 1,411) and Ford (7%; 754).
Year to date, Toyota has regained the lead (17%; 15,792 units), followed by Mitsubishi (16%; 15,177) and then Ford (8%; 7,315).