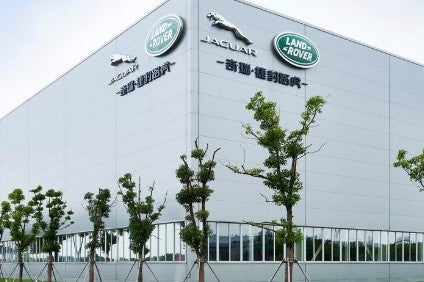 Jaguar Land Rover has opened a Chinese engine plant as part of its RMB10.9bn (US$1.6bn) joint venture with Chery Automobile to manufacture the Ingenium 2.0-litre, four-cylinder petrol engine for future Chery JLR vehicles.
"China continues to be an important market for Jaguar Land Rover," said JLR executive director, Qing Pan. "Our sales have increased by 26% during the first half of the year, driven by our Chinese customers.
"Our new engine plant in Changshu supports our strategy to become a more competitive global business. It will strengthen our international manufacturing capabilities and complement our existing facilities in the UK."
Operations started at Chery Jaguar Land Rover's plant less than three years ago and since then it has manufactured more than 100,000 vehicles.
It produces the Range Rover Evoque, Land Rover Discovery Sport and, exclusively for the Chinese market, the Jaguar XFL. In addition, it has confirmed that the all-new Jaguar E-PACE will be produced in Changshu from 2018.
Mirroring its sister plant in the UK, the Chinese engine facility includes both machining and assembly halls to manufacture engines. At more than 50,000 sq m, the new facility contains a flexible production line with 28 robots.
"The premium, lightweight, four-cylinder Ingenium family uses the most flexible engine architecture created by Jaguar Land Rover," said Chery JLR president, Murray Dietsch.
"Our new engine plant incorporates engine manufacturing technologies from Jaguar Land Rover to deliver the new Ingenium petrol engine to our Chinese customers and today's opening ceremony is another important milestone for the team in Changshu."
The machining hall is where the first parts of the engine are made. It has 97 machines across three production lines – from assembly robots to drilling and high-pressure wash machines.
On the first line, the aluminium block at the heart of the Ingenium engine is heated in an oven before undergoing a series of machining operations, punctuated by high-pressure washes to filter debris away. The cylinder head is created on the second line and undergoes similar processes.
The third line differs as it is machining forged steel rather than aluminium. The steel is milled, turned and drilled to create the crankshaft. Both automated and manual tests take place throughout each line.
In the assembly hall, the block, cylinder head and crankshaft move through 17 zones, with around 245 components added and testing undertaken, before joining all three together to form the Ingenium 2.0-litre, four-cylinder petrol engine. The engine is then cold tested.
Jaguar Land Rover in China:
Jaguar Land Rover first established a presence in China more than a decade ago. It has more than 4,000 employees as well as more than 200 operational retailers. Additional activities include four regional offices, three training academies and a Land Rover Experience Centre.
The JLR apprentice training programme was created six years ago and today 400 apprentices graduate from its ten training centres each year.