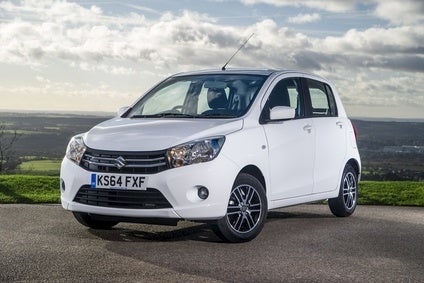 Suzuki Motor expects to export 40,000 eco-cars from Thailand this year, a 285% increase on last year's 10,380 units.
Its Thai sales target for this year has been cut from 40,000 to 35,000 units, however, due to continued decline in vehicle demand. Last year, the Thai sales fell 55% to 20,183 units and were flat at 8,856 units in the first five months of 2015.
Takayuki Sugiyama, president of Suzuki Motor (Thailand), said first quarter exports of Celerio and Swift eco-cars totalled 8,504 units, a 308% increase year on year.
The main overseas markets for the Swift are Japan and Indonesia while the Celerio was shipped mainly to Europe in the first quarter. Exports to Indonesia began in the second quarter.
A third eco-car model, the Ciaz, went into production earlier this week. It also will be sold locally and exported to other ASEAN markets later this year.
Suzuki has spent THB13bn (US$383m) on its 100,000 units/year eco-car plant in Rayong since 2011. It expects to reach full-capacity utilisation next year with the help of exports, up from 75% this year.
Suzuki last year pledged a further spend of THB8.43bn when it joined the second phase of Thailand's eco-car programme, involving an additional 100,000 unit/year car plant.