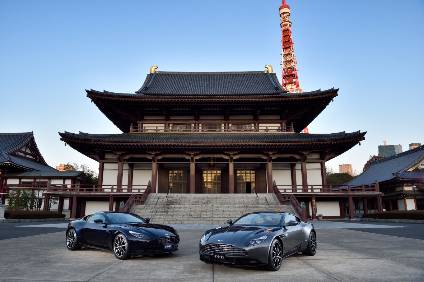 Japan's new vehicle market declined by 4.8% to 377,448 units in July 2021 from weak year earlier sales of 396,346 units, according to registration data released by the Japan Automobile Manufacturers Association (JAMA).
Measures introduced by the government to contain a recent surge in Covid infections held back sales activity in the country in July, despite an expected sharp rise in economic activity in the second quarter driven by a strong rebound in manufacturing and export growth.
The continued global semiconductor shortage has also affected vehicle production in the country in recent months.
In the first seven months of 2021, vehicle sales increased by over 9.1% to 2,842,034 units after declining by almost 19% to 2,604,122 units in the same period of last year, with passenger car sales rising by just under 9.1% to 2,352,828 units and truck sales up by just under 10.0% at 484,790 units, driven by particularly strong demand for mini-vehicles.
The bus and coach market continued to struggle with reduced demand for travel due to the pandemic and sales plunged by almost 33% to 4,416 units year to date.
Toyota was the best performing in the first seven months of the year, with sales rising by 13.6% to 920,177 units, while Suzuki saw its sales rise by 10.6% to 389,573 units, Daihatsu 368,971 (+12.1%), Honda 368,388 (+0.7%), Nissan 284,945 (+2.8%) and Mazda 101,689 (-1.1%).
Sales of imported vehicles have outperformed domestics so far this year with registrations rising by 18.3% to 157,500 units.
Local reports suggested rising savings due to restrictions on foreign holidays and domestic leisure activities had encouraged consumers to buy imported premium automotive brands with luxury and sportscar models said to be selling particularly well.