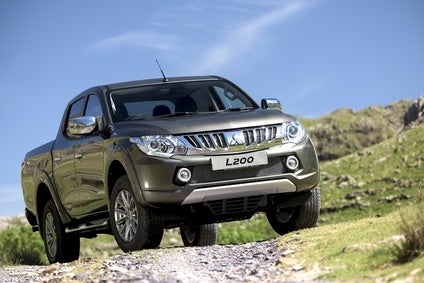 Despite some rises in unit sales in key export markets, Mitsubishi Motors Corporation (MMC) posted falls in overall sales and profits in its first fiscal quarter to 30 June, 2015.
Operating income fell 40% year on year to JPY18.6bn with MMC citing a fall in minicar wholesale volume and reduced sales of its popular Outlander PHEV due to the usual supply interruption caused by a recent update.
Sales revenue fell 3% to JPY500.5bn and net income 15% to JPY24bn.
Global retail sales rose 1% to 262,000 units, despite a 35% fall in Japan sales to 18,000 units.
There was, however, a 25% rise in North America to 35,000 units thanks to "firm sales" of the Mirage compact (Space Star in some markets).
European sales rose 6% to 55,000 units as gloom in Russia was offset by rises in western Europe led by Germany and the UK.
Asian sales volume fell 8% to 78,000 units as the economy in Thailand "remained sluggish" and the rate of market growth declined in China.
Sales in other markets also rose, by 14%, to 76,000 units thanks mainly to good results in the Middle East and Africa.
MMC left its forecasts for both the first half and full fiscal 2015 unchanged.
The company faces further challenges to its bottom line as it will have considerable costs to face towards the end of this fiscal year due to the recently announced decision to end US manufacture and consolidate production in Japan, China and Thailand.