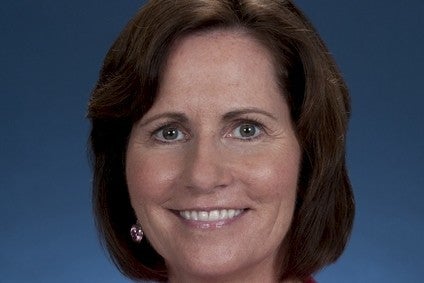 Julie Hamp, Toyota's former head of corporate communications, who resigned following charges over the illegal importation to Japan of prescription drugs, is being released from police custody according to Japanese media reports.
Prosecutors lacked enough evidence to indict Hamp, the Kyodo news agency reported.
The Nikkei news agency reported that prosecutors made the decision after taking into consideration the fact that the 55-year-old American's act "was not particularly malicious" and that she has already resigned.
Toyota accepted Hamp's resignation as communications chief less than two weeks after President Akio Toyoda had called a press conference to vouch for her character and express confidence she hadn't intentionally broken Japanese law.
US-citizen Hamp has been held by Tokyo police since her June 18 arrest on suspicion she imported the pain medication oxycodone which is designated a narcotic in Japan.
Hamp became global head of communications for Toyota in April.
See also: JAPAN: Arrested Toyota executive quits