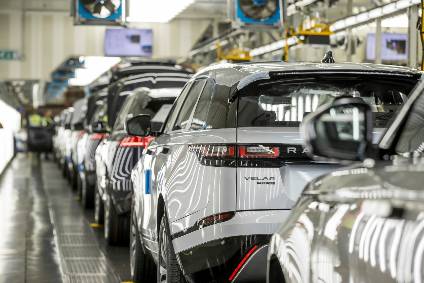 Tata-owned Jaguar Land Rover (JLR) has announced it is cutting 4,500 jobs from its global workforce, with most of the reduction set for the UK workforce that stands at 40,000.
The company described cost-cutting measures as the 'next phase of major transformation plan to lay foundations for long-term sustainable profitable growth'.
The headcount reduction is in addition to the 1,500 who left the company during 2018. The next phase of this transformation programme will begin with a voluntary redundancy programme in the UK. JLR said the strategic review will 'create a leaner, more resilient organisation with a flatter management structure.'
"We are taking decisive action to help deliver long-term growth in the face of multiple geopolitical and regulatory disruptions as well as technology challenges facing the automotive industry," said CEO Ralf Speth.
As reported on just-auto at the end of last year, the company has been hit by a combination of factors such as lower sales in China (where the economy is being rocked by US-China trade tensions and tariffs), pressure on diesel sales in Europe and concerns over Brexit effects.
Last year, JLR said it would address the need to improve profitability and cashflow with cost-cuts. Jaguar Land Rover launched two initiatives, called 'Charge' and 'Accelerate', to identify short-term cost and cashflow improvements as well as longer-term operating efficiencies.
Total profit, cost, and cashflow improvements of GBP2.5bn over the next 18 months are targeted under the plans. As part of this, JLR says it has taken action to reduce planned spending by about GBP500m to GBP4bn per year this financial year and next.
The retrenchment in the UK comes as JLR expands manufacturing operations overseas. Last year it opened a plant in Slovakia that will make the Discovery and it will no longer be made at Solihull.
See also:
China sales downturn hits Jaguar Land Rover
UK auto sector (and Tata) watch closely as JLR hits headwinds