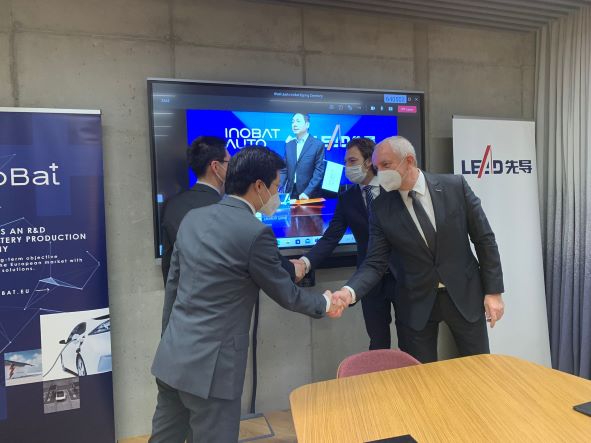 Wuxi Lead,  which claims to be the world's leading manufacturer of new energy equipment, and InoBat Auto, a European battery technology and manufacturing company have signed a purchase contract for a lithium-ion battery pilot production line in Voderady, Slovakia.
Lead will be the sole equipment supplier for the pilot phase of the project and will design, manufacture, and assemble the whole pilot line, capable of producing 260,000 battery cells a year. The first batteries should be made by the end of 2022.
InoBat is backed by investors and technology companies such as Rio Tinto, CEZ, IPM, Matador, AEN, MSM Group, and Across. It has also been approved for grant financing under the EU sponsored programme, Important Projects for Common European Interest, and has already received a grant from the Slovak government.
Yanqing Wang, chairman of Wuxi Lead said: "[We] will be the only equipment supplier to provide InoBat with the whole line equipment and services."
Marian Bocek, InoBat Auto CEO, said: "Wuxi Lead's flexibility in chemistry, cell size and format provides us with important technological capabilities, supported by their localised service capabilities."
The pouch line uses high speed stacking and will be capable of fast tooling changes, enabling flexibility in cell formats and sizes.
In the next phases of the project, InoBat will focus on scaling up manufacturing through a number of gigafactories planned worldwide.