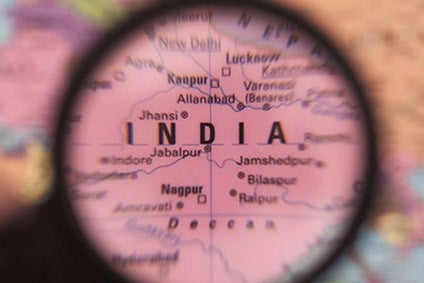 India on Wednesday reportedly said it would raise taxes on imported cars and motorbikes, including electric vehicles (EVs), as it seeks to boost local manufacturing in line with Prime Minister Narendra Modi's 'Make in India' campaign ahead of elections in 2024.
All vehicles with a landed cost of less than $40,000 will be taxed at 70%, up from 60% earlier, a move, analysts told Reuters, could impact demand. The landed cost includes the vehicle's price tag plus insurance and freight costs.
Import tax on all semi knocked down (SKD) cars – where major parts are imported separately and the final vehicle is assembled in the country – will be raised to 35% from 30%.
The tax hikes, part of the government's federal budget which was presented on Wednesday, come into effect from 1 April, Reuters said.
The news agency noted taxes on automobiles in India, the world's third largest car market, rank among the highest worldwide, drawing criticism from companies such as Tesla which last year shelved plans to enter the market because of high tariffs.
Carmakers including Hyundai Motor and Kia Corp, Volkswagen, Skoda Auto and Toyota Motor sell imported cars in India, with some also selling electric models.
India's EV market is small – about 1% of total car sales in the country in 2022 – but growth has been rapid, with domestic carmakers Tata Motors and Mahindra & Mahindra as well as global rivals BYD and SAIC's MG Motor lining up new launches.
Global carmakers who are banking on buoyant consumer demand in the premium and luxury segments will be affected, Rajat Mahajan, partner at Deloitte India told Reuters, adding some companies may absorb this cost to benefit from the recent surge in demand.
The report noted India had seen strong rebound in car sales, which rose 25% to 3.8m in 2022. Growth in premium and luxury cars was higher, with carmakers like Mercedes-Benz and BMW reporting record sales there.
Lexus had warned, based on the increase in taxes, it might have to "adjust the prices" of some models.
"We hope to have better clarity once we study the overall impact of the same," Lexus India president Naveen Soni told Reuters.