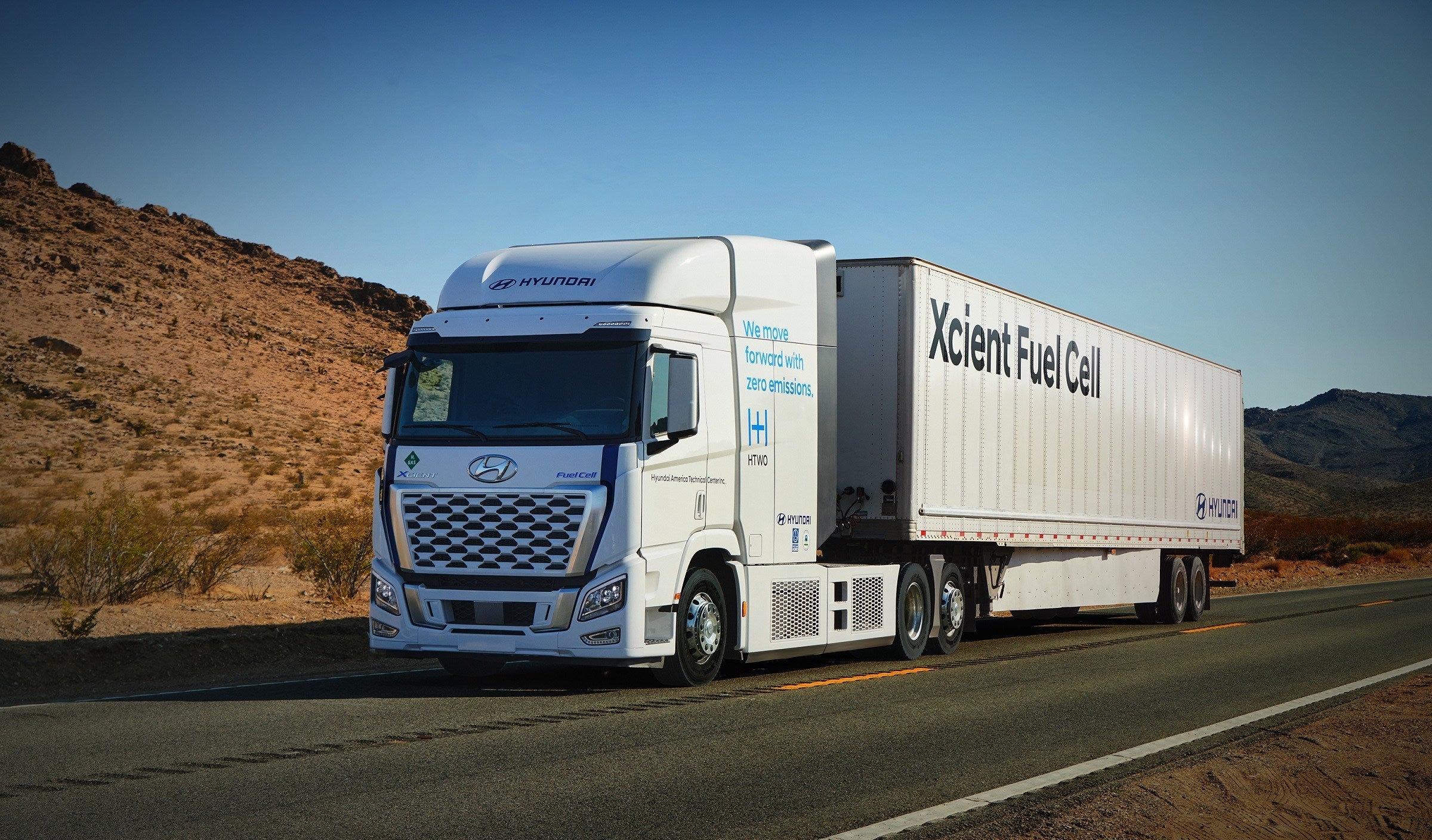 Hyundai Motor Group said it would popularise hydrogen by 2040 through the introduction of new technology and mobility products in transportation and other industrial sectors.
It will electrify all new commercial vehicle models featuring fuel cell electric or battery electric powertrains as well as fuel cell systems by 2028.
That will make it the first global automaker to achieve such ambitions for commercial vehicle transportation.
"[The] group's vision is to apply hydrogen energy in all areas of life and industry such as our homes, workplaces and factories. The goal is to make hydrogen readily used for everyone, everything, and everywhere," chairman Chung said at the Hydrogen Wave online global forum.
In 2013, the Tucson FCEV (ix35 Fuel Cell) was introduced, opening the door to the mass production of FCEVs. Then, in 2018, the company launched the next-generation fuel cell SUV, Nexo, and the world's first heavy-duty fuel cell truck, XCIENT Fuel Cell, in 2020.