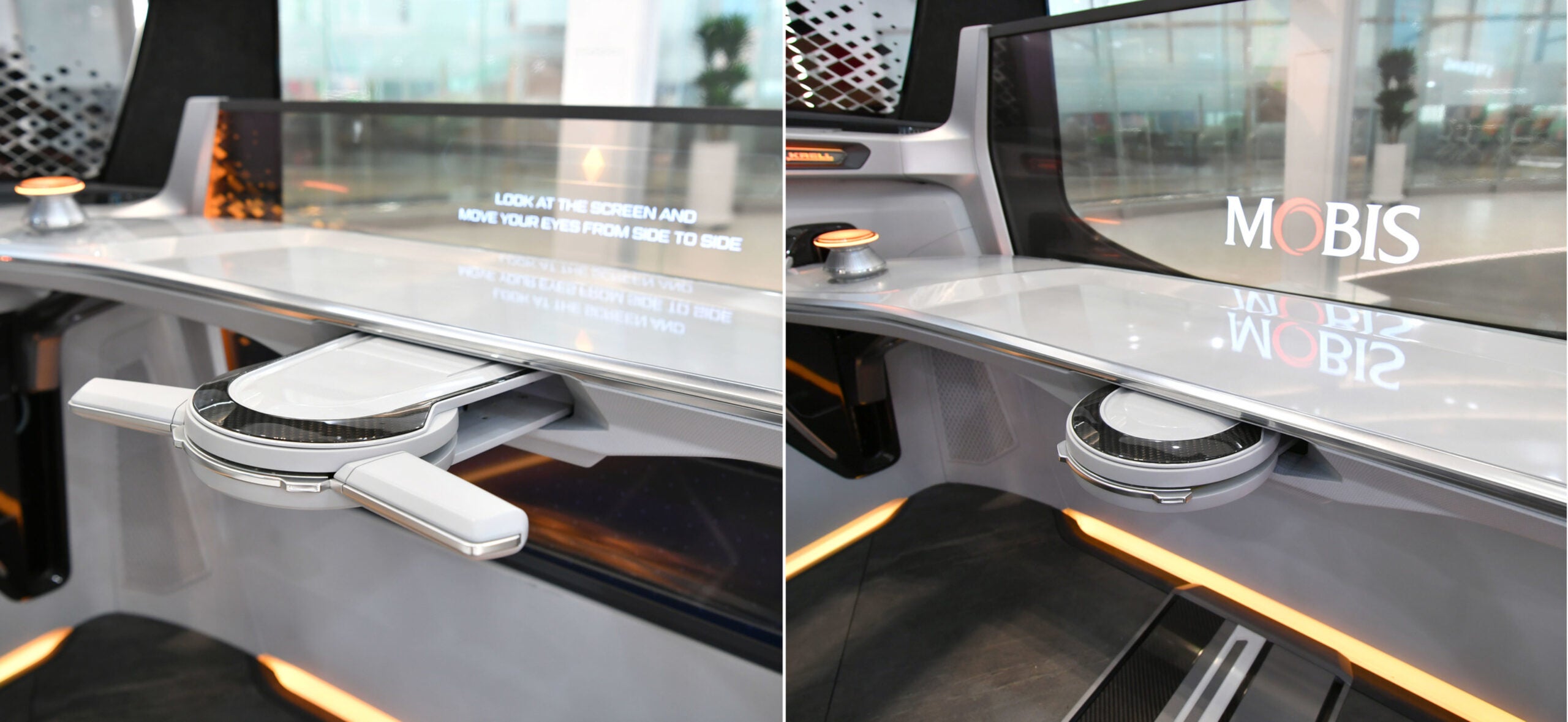 South Korea's largest auto parts manufacturer, Hyundai Mobis Company, this week unveiled a foldable steering wheel system designed for vehicles of the future.
The company said the new system, which took two years to develop, allows the steering wheel to be retracted by up to 25cm (10″), providing more room for the driver.
The system also allows the driver's seat to be rotated 180 degrees after folding the steering wheel and face passengers in the rear seats.
The company said the system can provide a number of design benefits, including storage as the steering wheel can be retracted into the dashboard.
Hyundai Mobis said it redesigned new core parts of a steering system, including the column and the reaction force control device, and applied a sliding rail mechanism which ensures the system's durability and reliability.
The system is also designed to be compatible with the Steer by Wire (SBW) steering system recently developed by the company, which helps optimise steering performance in multiple driving conditions and reduces vibrations.
Hyundai Mobis sees self-driving vehicles as a key market for its foldable steering and its steer by wire systems.
With the new system, Hyundai Mobis said it plans to beef up its presence in the future mobility sectors, including autonomous cars, and develop more advanced auto solutions that can be useful to global automakers.