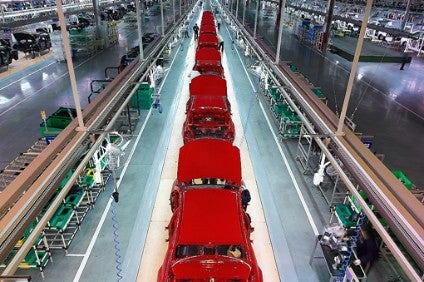 Hyundai Motor and affiliate Kia Motors are considering exporting cars from China to south east Asia as they struggle with overcapacity in the world's largest vehicle market, according to South Korean reports.
A Hyundai official was cited as saying, while a final decision is not imminent, the two brands were struggling to return their Chinese sales to levels seen just a couple of year ago despite continued overall market growth.
Hyundai's sales in China fell by over 30% to 787,000 units last year which it blamed largely on political tensions after South Korea agreed to deploy the US made THAAD missile shield system.
In the first seven months of 2018, sales rebounded by almost 17% to 411,000 units from depressed year earlier levels as tensions between the two countries eased significantly but volumes remained way down on peak 2016 level.
Similarly, Kia's sales plunged 34% to 364,000 units last year and, while volume has rebounded strongly so far this year, by 40% to 211,000 units, the tally is still way below 2016 levels.
Hyundai, whose local partners include BAIC, has five vehicle assembly plants in China with a combined annual production capacity of 1.65m units while Kia has three factories with 890,000 units of capacity.