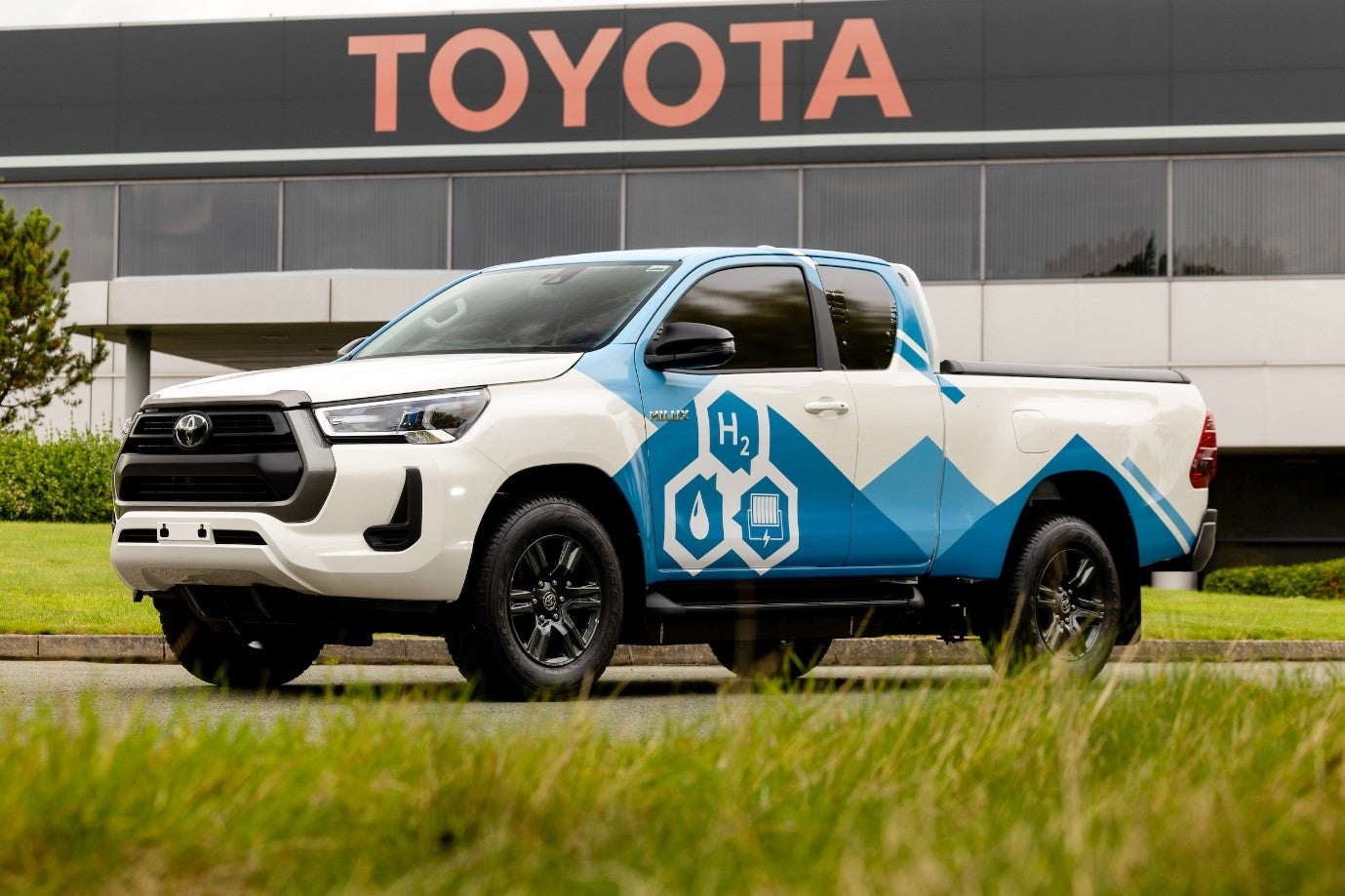 Toyota has unveiled its hydrogen fuel cell Hilux prototype at its UK manufacturing plant in Derby.
It is the first of ten that will be built by the end of 2023.
The pickup was developed with consortium partners and was supported by UK government funding.
The Japanese automaker has been slow to embrace EVs, instead believing that adopting a diverse powertrain instead of pure electric is "more viable."
Despite being the first automaker to introduce the first mass-produced hybrid vehicle in 1997, the Prius, it has since lagged behind rivals such as Hyundai, Nissan and Mitsubishi in the shift to fully electric vehicles.
Earlier this year Toyota made changes to its leadership team, and it was hoped it would move into a dedicated platform for battery electric vehicles.
The project to develop the hydrogen-powered Hilux began in 2022, with a feasibility study undertaken by Toyota Motor Manufacturing UK (TMUK) and Toyota Motor Europe. Prototype construction started in June this year.
The new Hilux powertrain uses core elements from the Mirai hydrogen cell electric sedan, and when driven does the fuel cell produces no tailpipe emissions other than water, the automaker says.
The hydrogen is stored in three high-pressure fuel tanks, giving the prototype Hilux an expected driving range of more than 600 km.
The hybrid battery, which stores electricity produced on-board by the fuel cell, is positioned in the rear load deck.
Consortium partners included Ricardo, ETL, D2H Advanced Technologies and Thatcham Research.