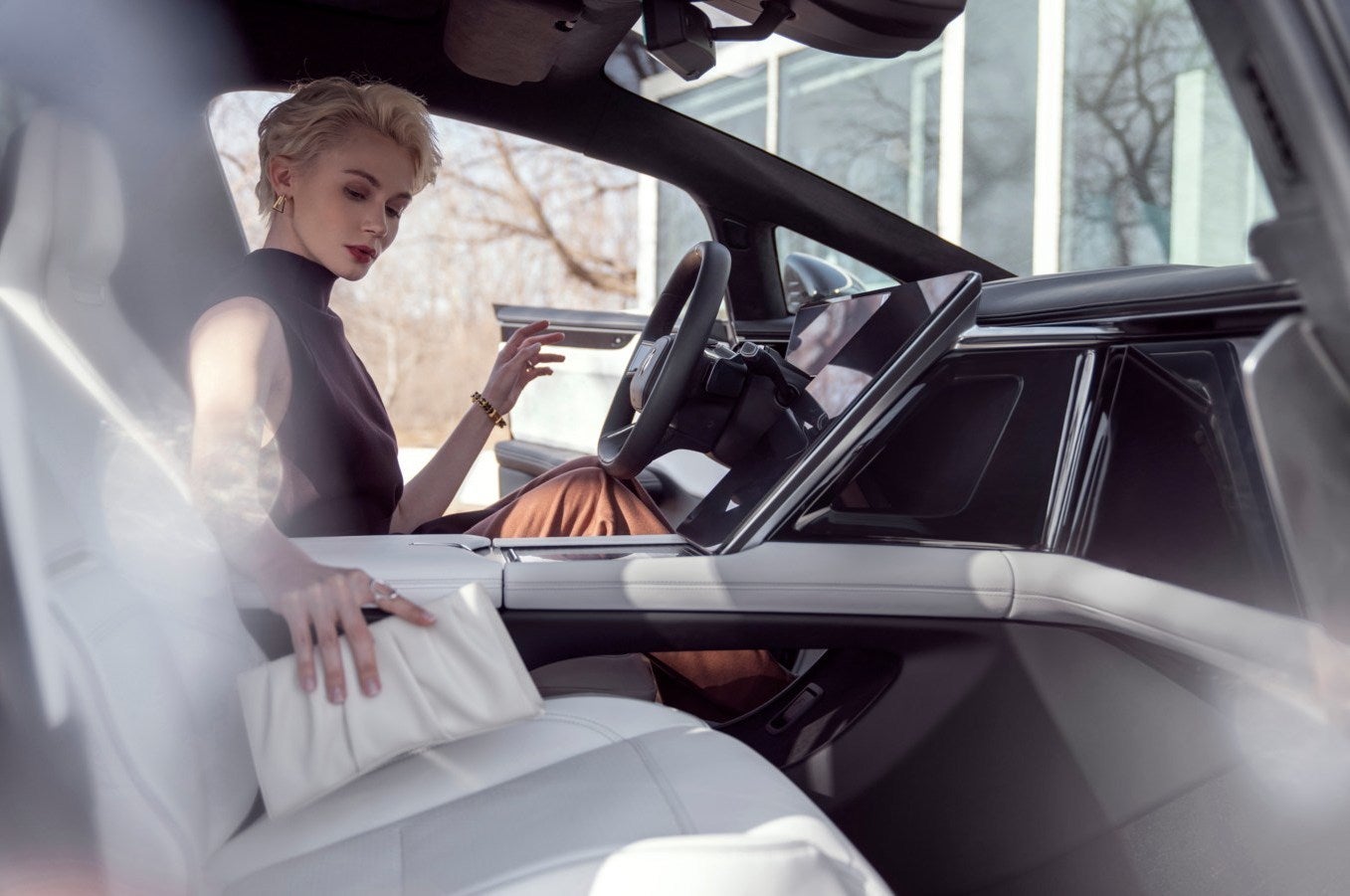 Human Horizons and Dow say they have collaborated on innovative silicone developed for a tough automotive interior environment. It will be used to upholster the seats on the HiPhi X.
Based on an understanding of the silicone technology and in-depth research into the leather market, Dow has decided to develop a 'revolutionary new synthetic leather product' utilizing an innovative liquid silicone rubber technology.
Dow applies advanced liquid silicone rubber technology to provide unique features of stain resistance, soft touch feeling and 'strong weatherability'. It is claimed the safer materials used have no odour and low volatile organic compounds (VOC) will guard consumers' health and contribute to sustainability.
Dow says the silicone leather product is capable of uses in fields with more stringent material requirements such as automotive, yachts, aviation, medical science, furnishing and children's room.
Regarding the joint partnership, Human Horizons founder and CEO Ding Lei said: "We realize that electrification alone is not enough; sustainability is at the core of our business and drives our approach. Our commitment is to re-think sustainability, and to incorporate technology-driven and cruelty-free materials to produce better vehicles to better serve customers holistically. Future success depends on a commitment to sustaining the environment, our users and our communities. The partnership with Dow is based on this concept of innovation, and as a result, we will continue to collaborate on meaningful, technologically advanced developments to refine a new luxury that is sustainable."
"We're using our material science to innovate more sustainable solutions for our customers and the planet," said Dr. Weiguang Yao, Asia Pacific CTO of Dow. "The transportation industry is undergoing its most significant transformation now that pushes vehicle safety, intelligence, health, and comfort standards to new heights. That presents a new frontier for material science and innovation where Dow's MobilityScience platform steps in – working closely with partners like Human Horizons to bring innovative and more environmentally friendly solutions to the transportation industry."
Human Horizons will be offering the new silicone leather interior in the HiPhi X from September.
HiPhi X is described as an EV with a lightweight hybrid aluminium-steel construction and 'sustainable vegan leathers and recyclable materials' which add to the sustainable nature of Human Horizons' EV products.