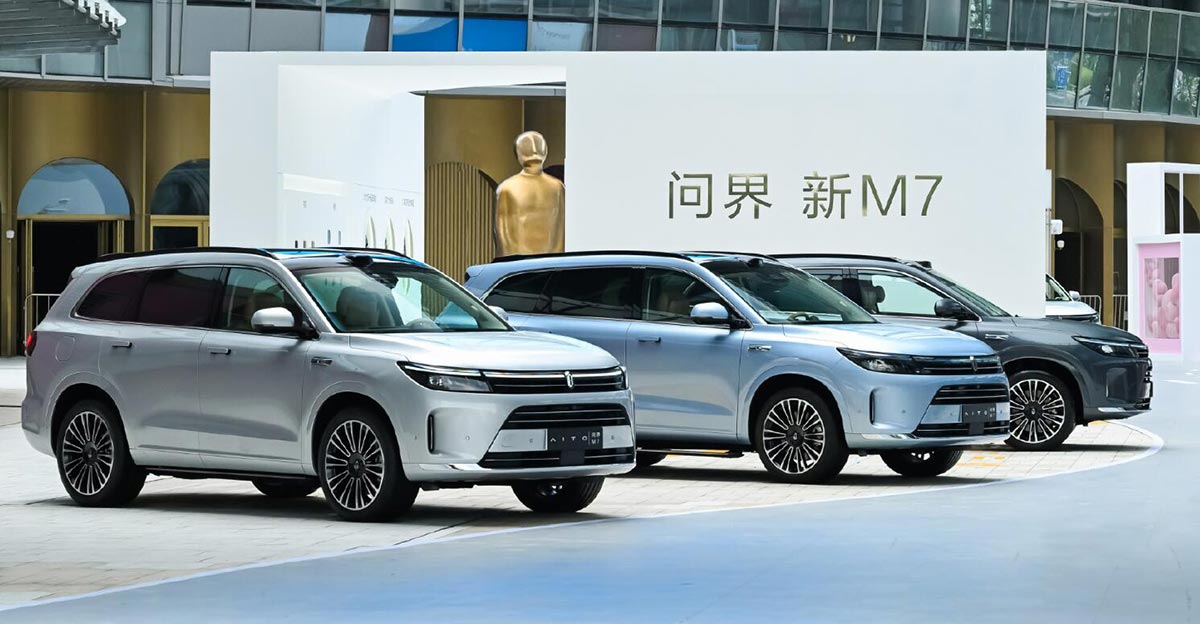 Huawei Technologies-backed Aito launched a new version of its M7 compact SUV, featuring cutting edge, autonomous driving technology intended to help the brand compete in China's fast expanding new energy vehicle (NEV) market.
The extended range electric vehicle (EREV) was developed in collaboration with electric powertrain specialist Seres.
The head of the smart vehicle business unit, Yu Chengdong, said the M7 has Huawei's second generation autonomous driving system (ADS) which enables the vehicle to navigate on urban roads and expressways without relying on high definition maps which until now had been essential for high level autonomous driving.
Yu said, since launch in April, the new ADS system had generated a substantial "reservoir of traffic scenarios". The system required just one manual intervention for a 200km (120 miles) long haul trip and "can manoeuvre in and out of traffic like a seasoned driver" in urban environments.
The ADS system uses 27 sensors, including rooftop lidar, three millimetre wave radar and 11 high definition cameras.
The latest M7, priced from CNY249,000 (US$34,200), uses the Harmony operating system developed for Huawei smart phones, allowing for a much smoother connection between the vehicle and other electronic devices.
Aito was struggling to gain traction in China, with sales just exceeding 5,000 units in August, and hoped the updated M7 would help drive up volume in the final quarter.