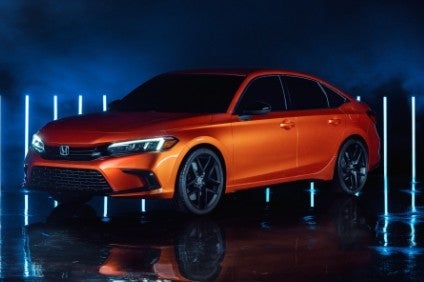 Honda Malaysia recently built its millionth vehicle since starting local assembly in 2003 at Pegoh, Melaka.
The milestone car was a Civic sedan.
Honda Malaysia managing director and CEO, Madoka Chujo said: "It has been 20 years since [we were established] in the country. Since then, we have evolved and recorded significant achievements. In March 2021, we achieved the millionth sale unit. Just one year later I am now celebrating another significant milestone, the millionth production unit.
"I would like to express my deepest appreciation to all Honda associates and suppliers for their efforts and hard work to ensure smooth production process and supply chain operations even with many challenges faced, including the COVID-19 pandemic, global chip shortage and recent flood incidents."
Chujo added: "We would also like to thank the Malaysian Government for the strong support since the establishment of Honda Malaysia [and] to express our sincere gratitude to the Melaka state government for their continued support for our plans in this Pegoh Plant.
"The tremendous support from all stakeholders have helped Honda Malaysia progress and enabled us to achieve the No.1 position in the non-national passenger vehicle segment for eight consecutive years since 2014."
Honda Malaysia opened its No.1 Line at the Pegoh Plant in January 2003. The factory was built on an area of 46,543 square metres with production capacity of 50,000 cars annually. The first model assembled was the second generation CR-V.
In October 2013, Jazz Hybrid assembly started on a new No.2 line and the expansion increased production capacity to 100,000 units per year, enabling the company to assemble seven models to cater to growing demand.
The seven models are the City, City Hatchback, Civic, Accord, BR-V, HR-V and CR-V.
The flexible plant can produce multiple models at the same time.
Honda Malaysia uses manufacturing technology it said is "on par with the Honda plants in Japan".
This includes laser brazing for a smooth and clean roofline, inner frame welding to enhance body rigidity and spray polyurethane foam to reduce noise and vibration.