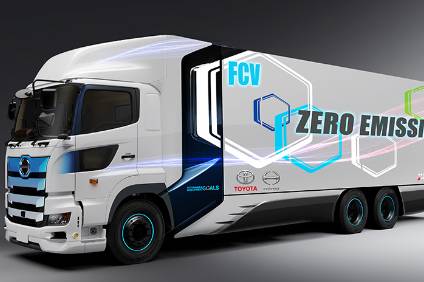 Japan's Ministry of Transport has ordered Hino Motors to recall almost 21,000 trucks and buses after it was found engine data had been falsified since at least 2003.
The results of a special investigation by a committee comprising independent experts showed the Toyota commercial vehicle subsidiary had lied to the ministry when asked whether there had been any malpractices in its 2016 emissions and fuel efficiency tests for engine certification.
Hino in March released its own report admitting it had submitted fraudulent emissions and fuel economy data to the transport authorities since at least 2016 and said it had already halted deliveries of vehicles with the engines involved in the fraud.
In his apology at the related press conference, company president Satoshi Ogiso said: "We are truly sorry for causing trouble for many customers," adding he would ascertain "where the responsibility lies within management".
The committee report found the truck maker had falsified engine durability tests under 2003 emissions regulations and fuel efficiency measurements on engines following the introduction of new emissions standards in 2005.
It said the fraud took place after management insisted that test related goals be met and a culture developed within the company whereby staff felt unable to be open with upper management.
The committee also found there were more cases of data fraud involving engines for trucks, buses and construction machines than were reported by Hino in March.
The ministry ordered Hino to investigate what really happened and give a definitive explanation to its customers and to the public, as well as announce preventive measures.