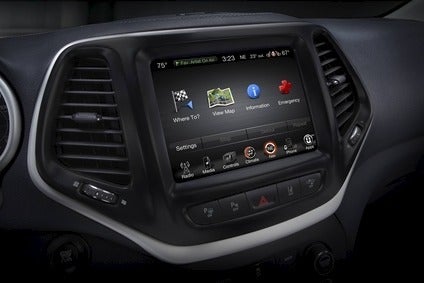 Harman International, a wholly-owned subsidiary of Samsung Electronics, said its facility in Lodz, Poland, had been approved as a 3rd Party Lab (3PL) for Android Auto Projection (AAP) certifications.
This will enable the supplier to certify head units developed by its automaker customers, streamlining product development and deployment.
This strengthens its ability to serve customers across Europe and offers more flexibility and shorter time to market for European-based automakers and Tier One suppliers.
It also addresses specific requirements and regulations, ensuring testing is as complete as possible to streamline product availability. Harman's expertise in consumer experience and vehicle testing will also help ensure products work seamlessly with other products across the automotive sector.
"Consumers are demanding richer experiences and always-on connectivity from their vehicles, putting the pressure on automakers to innovate," said Kaushik Banerjee, VP & GM, automotive engineering services business unit.
"Partnerships and alliances will play a crucial part in getting compelling new content into the car and providing a seamless, safe experience for all. This approved certification serves as another testament to the strong collaboration we have with Google, delivering the experiences our customers demand."
As consumer desire for in-vehicle experiences increases, automakers are fast to incorporate Android Auto functionalities to their head units and in-vehicle infotainment (IVI) systems. Android Auto enables consumers to project their phone's screen onto the IVI system, making it safer and easier to interact with their phone's content while driving. In order to provide such functionality, via USB or wireless, automakers and Tier One suppliers must certify their IVIs and Head-Units with Google through a 3rd Party Lab partner. Harman's well-defined user centric test library helps in finding feature critical issues while enhancing user experience.