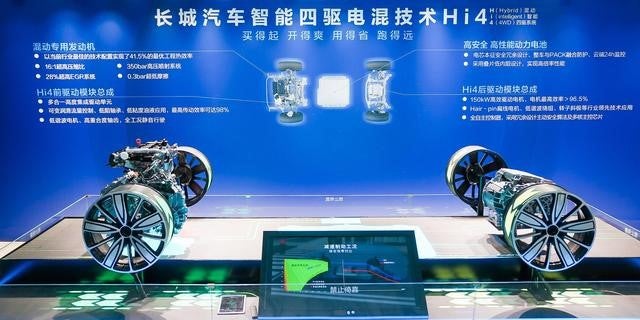 China's Great Wall Motors (GWM) has revealed a new all wheel drive hybrid system which be used in its upcoming SUVs which the company expects will improve its competitive edge in the plug in hybrid segment.
At a launch event president Mu Feng claimed the new GWM Intelligent New Energy system was more efficient, providing more range and safety than its current systems.
He said: "GWM has always adhered to an intelligent new energy strategy. In future, [we] will apply these core technologies to provide more advanced, intelligent new energy products to meet global demand for cleaner and safer mobility."
GWM, a leading Chinese pickup truck and SUV manufacturer, said it had continued to optimise its hybrid and electric powertrain architecture by providing strong technical support and funding.
It claimed the new upgraded hybrid system, called Hi4, integrates hybrid, intelligent and four wheel drive technology to achieve a balance between high efficiency and high performance in all scenarios.
GWM sold 1.07m vehicles last year, including 132,000 NEVs. It has targeted 1.6m this year.
The company claims the new system, which comes with two ICE engine options – naturally aspirated and turbocharged 1.5s – will provide customers with a more powerful and environment friendly driving experience. The system has a power output of 340kW, making it suitable for small and medium segment vehicles, while the batteries provide a range of 100km/60 miles.
GWM planned to launch the first model using the Hi4 system in April and to switch its entire NEV range to the new electric 4WD technology by the end of 2024.