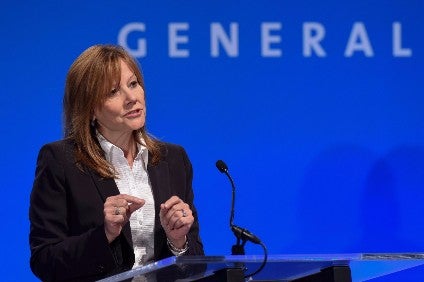 General Motors has reported stronger than expected first-quarter profits on the back of strong sales of trucks and lower costs. GM reported Q1 income of USD2.1bn, 93% ahead of last year's first-quarter.
GM said its full-size truck launch is ahead of plan and drove strong pricing for the quarter in North America. Average transaction prices for GM's full-size crew cab pickup trucks are up USD5,800 over the outgoing models.
However, Q1 revenue declined by 3.4% to USD34.9bn.
GM North America posted an adjusted-EBIT of USD1.9bn. GM said Q1 sales of the 2019 Chevrolet Silverado and GMC Sierra light-duty crew cabs were up 20% year over year and 'delivering on GM's strategy to launch high-content, high-margin trucks first'.
"GM's first-quarter operating results were in line with expectations we shared in January. My confidence in the year ahead remains strong, driven by our all-new full-size truck launch and our ongoing business transformation," said Mary Barra, GM chairman and CEO.
GM said the execution of company's transformation cost savings of USD2-2.5bn through 2019 remains on track.
GM CFO Dhivya Suryadevara said: "We're making progress on our business transformation. We expect our global product mix, launch cadence and cost efficiencies to drive earnings growth throughout the year."
GM begins the next phase of its full-size pickup truck launch in the second half of the year with the 2020 Chevrolet Silverado HD and GMC Sierra HD. These vehicles will be built at Flint Assembly, where 1,000 jobs were added and capacity increased.