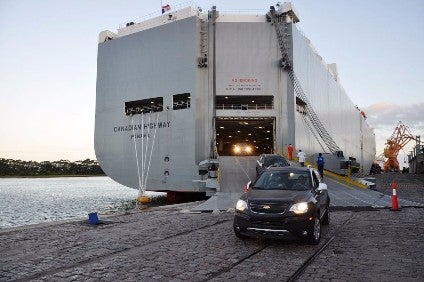 The 70% year on year growth in exports from Brazilian auto plants in the first quarter of 2017 delighted the automakers and has prompted something of a rush to get more cars out to foreign markets amidst only a slight domestic recovery so far. Toyota and GM have just confirmed they're doing just that.
The Japanese brand will make the most of its recent 'half-gen[eration]' styling and mechanical updates for the Corolla sedan line (a strong selling model in Brazil) to pump up exports to other South America countries and the Caribbean region. At the moment 37 of 40 countries in that region import the US-built Corolla instead but, now the Brazilian one looks the same and is better equipped, taking the export business from North American Toyota plants will be easier.
"To improve our export competitiveness to ship more is one of my challenges," Peruvian native Rafael Chang, the first non-Japanese executive to run the Toyota Brazil subsidiary, told O Estado de S Paulo newspaper. In the top seat since January, he recently departed on a road show covering Chile, Peru and Colombia, attempting to close new export deals.
A similar challenge faces GM Brazil. A large volume of Chevrolet models imported by Colombia, Chile, Peru and Ecuador comes from Korea, Europe or Mexico. With amalgamation of the Brazilian and Argentina subsidiaries under Carlos Zarlenga's management, the automaker expects to become more competitive and increase exports to all South American countries.
GM operations in both countries work together on complementary production and convergence on legally mandated requirments for emissions, fuel economy and vehicle safety. Both also are working on robust cost reduction and productivity improvement programmes.
Last year, South America absorbed 3.67m vehicles, 583,500 of those Chevrolet and other GM brands, rewarding the automaker with a leading continental market share of 16%. Over 70% of those vehicles were sold in Brazil and Argentina. Argentina was the only country across the continent in which GM did not achieve top sales position (due partly to the company withdrawing from 1978 to 1997, outsourcing production to local companies).