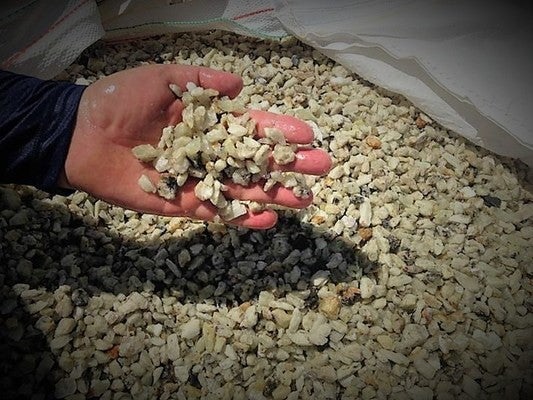 General Motors and Lithium Americas said they would jointly invest to develop the Thacker Pass mine in Nevada, the largest known source of lithium in the US and the world's third largest.
GM would make a US$650m equity investment in Lithium Americas, the largest ever investment by an automaker to produce battery raw materials. Lithium Americas estimated the lithium extracted and processed from the project could support production of up to 1m EVs per year.
Lithium carbonate from Thacker Pass will be used in GM's proprietary Ultium battery cells. The key material in lithium-ion batteries stands up well to repeated charging and discharging (including enabling fast charging), delivers higher energy density, and offers more usable capacity than other battery types, the partners claimed.
"GM has secured all the battery material we need to build more than 1m EVs annually in North America in 2025 and our future production will increasingly draw from domestic resources like the site in Nevada we're developing with Lithium Americas," said GM Chair and CEO Mary Barra.
"Direct sourcing critical EV raw materials and components from suppliers in North America and free trade agreement countries helps make our supply chain more secure, helps us manage cell costs, and creates jobs."
"The agreement with GM is a major milestone in moving Thacker Pass toward production, while setting a foundation for the separation of our US and Argentine businesses," said Lithium Americas president and CEO Jonathan Evans.
"This relationship underscores our commitment to develop a sustainable domestic lithium supply chain for electric vehicles."
GM's investment will be split between two tranches. The funds for the first tranche will be held in escrow until certain conditions are met, including the outcome of the record of decision ruling currently pending in US District Court. If those conditions are met, the funds will be released and GM will become a shareholder in Lithium Americas. The escrow release is expected to occur no later than the end of 2023.
The second tranche investment is expected to be made into Lithium Americas' US-focused lithium business following the separation of its US and Argentina businesses and is contingent on similar conditions, including Lithium Americas securing sufficient capital to fund the development expenditures to support Thacker Pass.
Production at Thacker Pass is projected to begin in the second half of 2026. In connection with the closing of the first tranche investment, GM will receive exclusive access to Phase 1 production through a binding supply agreement and has the right of first offer on Phase 2 production. Lithium Americas expects Thacker Pass to create 1,000 jobs in construction and 500 in operations.
GM has announced four US cell plants.