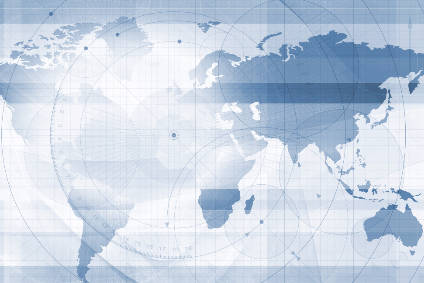 Initial estimates for the global light vehicle market in November show it hitting a blistering annualised 98.5m units a year, according to LMC Automotive.
LMC said that the strongest ever monthly market result mainly reflected explosive sales in China, though solid regional totals elsewhere also helped.
November's rush to buy in China is explained by the planned expiration of the temporary purchase tax cut at the end of the year. Preliminary data indicates that the November annualised selling rate reached a staggering 31m units a year, a touch above October's record high. On a year-on-year basis, sales increased by around 16% in November.
Analysts say a rush to buy in the final months of 2016, allied to incentives in the market, will be followed by slower China sales in 2017. LMC also notes that capital outflows from China have accelerated since Donald Trump's election in the US and the strengthening of the US dollar. China's economic outlook looks uncertain, LMC notes.
The US market continues to run at a high level and November US light vehicle sales totalled 1.38m units, representing a selling rate of 17.8m units a year. LMC notes that the market is also seeing increased incentives spending by the OEMs (up 17% year-on-year in November).
Year-on-year growth in light vehicle sales resumed in November in Western Europe after a flat October. The selling rate edged up towards 15.9m units a year. LMC notes that the recovery to demand in Europe is now almost back to pre-recession levels almost a decade ago.
Although UK car demand is holding up well, LMC says some softening in that market appears likely next year and beyond.
LMC also says that there are signs of market stabilisation in Russia, which produced sales marginally up in November. The selling rate also increased to 1.6m units a year, comparing favourably with an average of just 1.4m units a year in the first ten months of 2016.
Light vehicle sales in Japan made a surprise upswing, with the November selling rate reaching 5.3 mn units/year, a near two-year high. Recently launched new models boosted sales, despite the fact that Donald Trump's election in the US has increased uncertainty over Japan's economic outlook.
Defying the slowing economy and an ongoing political crisis, the selling rate in South Korea surged to a robust 1.9m units a year in November, up 11% from an already strong October. Record-low interest rates and heavy discounting by OEMs and dealerships are helping to boost sales after a temporary tax cut expired in June.
There was also a positive result in Brazil last month as the selling rate rebounded to just above 2m units a year in November, up nearly 16% from a weak October, as the supply issue at VW Brazil has started to dissipate, LMC said.
In the notoriously volatile Argentine market, the selling rate jumped to a 3.5-year high of 815,000 units a year in November. While such a robust rate is unlikely to be sustainable, easing credit conditions and an improving job market are expected to support sales over the next year, according to LMC.