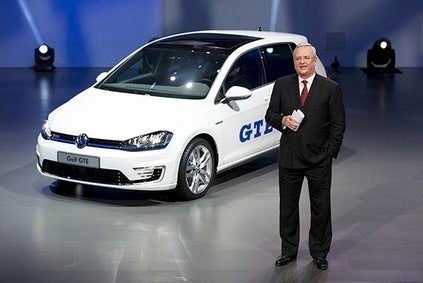 Volkswagen AG's supervisory board said on Wednesday (2 September) it would offer Martin Winterkorn a "new contract as chairman of the board of management… until 31 December, 2018".
The board voted to submit a resolution to that effect to the supervisory board meeting on 25 September.
"Together with Professor Martin Winterkorn at the helm we will continue on our successful path of recent years and systematically implement the goals of Strategy 2018", Berthold Huber, chairman of the supervisory board, said in a statement.
The announcement is a significant additional victory for Winterkorn who, earlier this year, won a bitter power struggle with former VW chairman Ferdinand Piech who, along with his wife, resigned from VW AG's supervisory board. A couple of months later, Winterkorn started on new plans for the VW group, dismantling structures his predecessor had put in place and clearly imposing his own ideas and management style.
One early change was the July announcement of a new Truck & Bus business unit.
Piëch and wife quit Volkswagen board
COMMENT: Volkswagen's Ferdinand Piech got a lot right