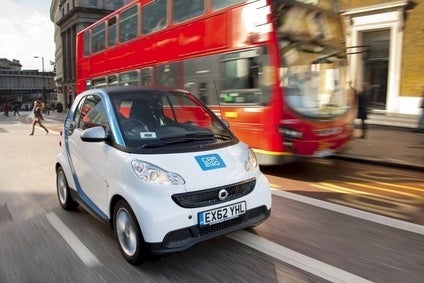 ZF TRW says fundamental changes in the way society looks at vehicle ownership as well as far higher levels of automated driving will shape car purchases in the next decade or so.
Speaking to just-auto on the sidelines of its recent global media briefing at ADAC's proving ground near Berlin to unveil its purchase of US supplier, TRW, ZF TRW director product planning global electronics, Andy Whydel, outlined some of the component producer's future thinking.
"In ten, 20 years, it will be quite common to have a high level of automated driving in vehicles," he said. "We could [also] see some changes in the way people use vehicles, so an example might be instead of buying a car, you might have a subscription from BMW. How do you keep brand loyalty?
"This idea, if you have a vehicle that can automatically drive by itself, a lot of cars are sat around in car parks. If you are able to successfully share a car, you can save a lot of space, especially in cities.
"At home in the US, I drive 2.5 miles to work and my car sits there all day."
The global electronics director added cybersecurity for cars was "one of the biggest debate topics at the moment," with OEMs currently adopting individual approaches to the challenge of data, while NHTSA is also starting to look closer at the area.
Whydell conceded regulatory challenges were to fore in introducing automated driving in Europe, with the issue of allowing such vehicles on public roads still problematic, while insurance and liability were also questions to be resolved.
The giant merger between ZF and TRW creates the world's third largest supplier with a turnover of EUR30bn (US$33.1bn) and a combined workforce of 134,000 employees operating in 213 locations across 40 countries.