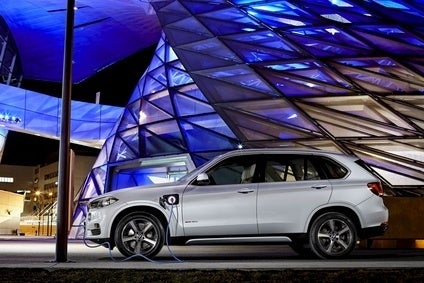 BMW Group has posted third quarter net profit of EUR1,579m, up 20.5% on last year, driven by stronger demand in Europe and favourable currencies.
Third quarter sales volume was up 6.9% to 545,062 units, but overall revenue climbed 14% to EUR22,345m, helped by favourable currency movements.
BMW said that in the first nine months pre-tax group profit result was over EUR7.1bn, up 4.3 percent year-on-year. Group net profit reached more than 4.8 billion euros, 6.8% ahead of the same period of last year – constituting a new record. At 9.0%, BMW said the EBIT margin in the Automotive segment was within the profitability range of 8-10%.
"We continue to chart a course of profitable growth, with reported figures continuing their upward trend in the first nine months of the year," said Harald Krüger, BMW Board Chairman.
BMW said that the first nine months of 2015 saw "an extremely good performance in Europe", with sales up by 10.3% to 731,637 units (2014: 663,407 units).
It also said a strong nine-month performance was recorded in the Americas region, where the BMW Group sold 361,562 units (2014: 337,852 units), an increase of 7.0% compared to one year earlier. In the USA, sales volume increased by 7.0% to 295,728 units (2014: 276,491 units).
'Fierce competition', China and Russia risks
BMW reaffirmed its targets for the full year and said that solid increases and new record figures are being targeted in 2015 for sales volume and group profit before tax. However, the company also warned that the scale of increases during the forecast period is likely to be "held down by fierce competition on automobile markets, rising personnel costs, continued high levels of upfront expenditure to safeguard business viability going forward and upcoming challenges relating to the normalisation of the Chinese market".
It also said that a number of risks will also have to be faced, including the precarious state of the Russian market, macroeconomic uncertainties in Europe and the increasingly competitive situation in the USA.