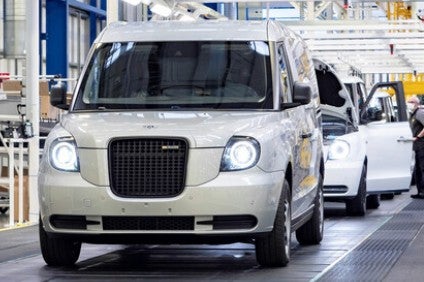 The maker of London's black cabs, The London Electric Vehicle Company (LEVC), reportedly is due to receive significant new investment from its Chinese owner, Geely.
According to The Guardian, LEVC executives told Reuters the company would become a high volume, all electric brand with a range of commercial and passenger vehicles. It currently makes a hybrid vehicle with 64 miles of battery range and a petrol range extender – a small internal combustion engine that recharges the battery.
Alex Nan, LEVC's chief executive, said: "We need a developed product portfolio. We need to make big investments in terms of the technology and infrastructure. Geely will make consistent investments into LEVC because this is a very unique project."
The Guardian noted LEVC hds struggled in recent years. In October it cut 140 jobs, blaming the pandemic, disruption to supply chains and "significant global economic challenges".
"Geely fully supports the new transition strategy laid out by LEVC's board and executive team," Geely said in a statement cited by the paper.
LEVC currently has the capacity to build 3,000 taxis a year running on a single shift at its Coventry factory. Another LEVC executive it could easily be increased to 20,000 and the plant had room to expand, Reuters reported.