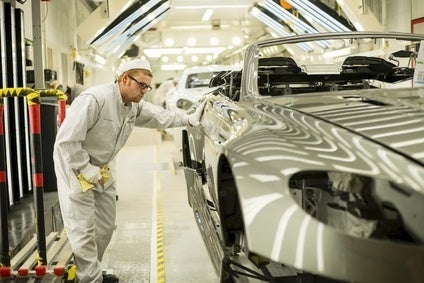 Chinese automaker Zhejiang Geely Holding Group (Geely) said it had acquired a 7.6% stake in Aston Martin Lagonda, according to reports in China.
Aston Martin was looking to strengthen its collaboration with Geely particularly in the area of new technology and products with the UK carmaker planning to launch its first battery electric vehicle (BEV) in 2025.
From 2026, the company plans to offer electric powertrain variants of all models.
Geely already has majority stakes in Volvo Cars and Lotus Cars, a 49% stake in Proton Holdings and is the largest shareholder in Daimler with 16.7%.
Aston Martin's largest shareholder is the Yew Tree investment fund, controlled by the father of Formula 1 racing driver Lance Stroll, with an 18.3% stake, followed by the Saudi Public Investment Fund with 16.7%. Lawrence Stroll, executive chairman of Aston Martin, said in a statement he welcomed Geely as a new shareholder.
Geely CEO Daniel Donghui Li said his company had a strong track record of new product collaboration with other carmakers and its own technology could contribute to Aston Martin's future success.
He added: "We look forward to exploring potential opportunities to engage and collaborate with Aston Martin as it continues to execute its strategy to achieve long term, sustainable growth and increased profitability."
According to local analysts, Geely can also offer Aston Martin access to high performance electronic technology from its Polestar EV brand and from Lotus Cars, as well as access to its EV powertrain supply chain.
Chinese automakers are currently expanding aggressively in overseas markets, following four years of stagnant demand in their home market, and are looking to leverage their strength in EVs.