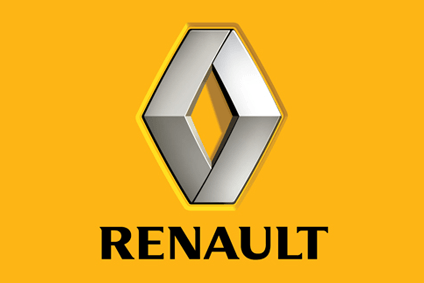 Renault's moderate CFDT union is slamming the automaker's board decision to rubber stamp CEO, Carlos Ghosn's EUR7.2m (US$8.2m) salary as part of a wider condemnation of top French executives' remuneration.
The issue has also dragged in the French government, with Paris, as an 18% stakeholder in Renault, voting against Ghosn's wage settlement, while shareholders also voiced their disapproval of the amount.
But the Renault board insists Ghosn's salary will remain, despite the clear unrest and widespread union disquiet.
The issue has bubbled to the surface in France as part of a wider debate surrounding top executive pay, with French Economy Minister, Emmanuel Macron reportedly wanting Ghosn's salary to be reduced.
An indication of how much Ghosn's EUR7.2m salary has irritated the unions comes from a statement issued by the more moderate CFDT labour body which said: "The level of business chiefs' wages is exaggerated and its gap with that of workers is not acceptable any more.
"The statement from the board does not indicate it has listened to the shareholders' message. It is dangerous to distance yourself from the expectations of the business stakeholders. It is not the direction in which the management of a business should go.
"The CFDT is asking for a more moderate level of remuneration for Carlos Ghosn, as well as other business chiefs."
Renault held a consultative vote on 29 April and the State, with its majority of voting rights at 18%, indicated it disagreed with Ghosn's pay package.
"When an Annual General Meeting issues a negative opinion, the board of directors, upon request from the Remuneration Committee, reviews the subject matter during a separate meeting and immediately publishes on the website of the company a press release highlighting the course of action it intends to follow based on the expectations expressed by the shareholders," said a Renault statement.
"The Remuneration Committee has listened to the shareholders. That is why:
"The Remuneration Committee was immediately requested to investigate and propose options to the board of directors regarding the needed evolutions that shall be applied to the 2016 remuneration and beyond.
"Upon proposal of its Remuneration Committee, the board of directors approved keeping the compensation decided for the chief executive officer related to 2015."
Ghosn's pay package was fixed salary of EUR1.23m, variable pay of EUR1.78m, with additional bonuses and second salary of 43.4% affiliate ownership in Nissan, totalling EUR8m.