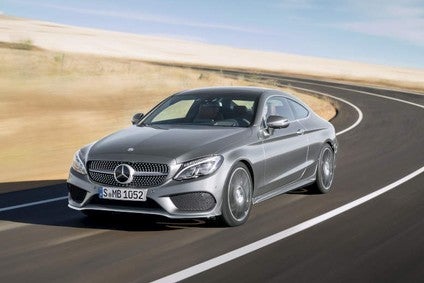 Mercedes-Benz is adding a Coupé to its C-Class family, which will be shown at the upcoming Frankfurt Show.
The company highlights lightweight construction, aerodynamics and high-performance yet efficient engines as key elements for the new model. It also says that new assistance systems provide safety of the 'very highest calibre'.
The car goes on sale in December 2015.
"Our new C-Class Coupé continues the philosophy of our exciting coupés. It combines thrilling design with agile sportiness and modern luxury. The C-Class Coupé therefore clearly pledges itself to stylish driving enjoyment," said Prof. Dr. Thomas Weber, member of the Board of Management of Daimler AG and responsible for Group Research and Mercedes-Benz Cars Development.