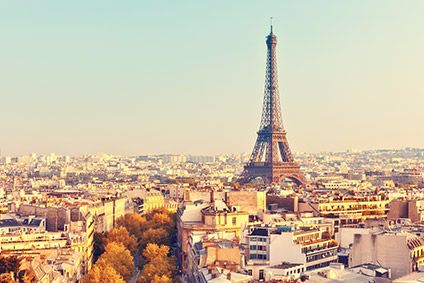 French Finance Minister, Bruno Le Maire and his Japanese counterpart, Hiroshige Seko, are to meet in Paris tomorrow (21 November) as the crisis surrounding Renault's CEO, Carlos Ghosn, shows no signs of dissipating.
Ghosn remains in detention in Japan after being arrested on Monday for what Alliance partner, Nissan describes as "misconduct," but despite no statement from him being forthcoming, Renault has made COO, Thierry Bolloré, "specifically in charge of the continuity of the Executive Committee of Groupe Renault."
Nissan has been investigating Ghosn and representative director, Greg Kelly regarding what the Japanese manufacturer says is misconduct, although no statement has yet been released by the pair as to their views.
"There is governance at the head of Renault," said Le Maire at his Ministry's headquarters in Paris today. "This guarantees smooth running of Renault to which we are very committed. That means [for] the 47,000 Renault staff in France and 186,000 employees around the world, Renault is managed and well managed.
"This governance is provisional. I remind you we are a nation of law and we are very keen on the presumption of innocence. We don't have as I speak any proof justifying [what] weigh [s] currently against Carlos Ghosn.
"[With the] Technological challenges which all major automotive groups face today – let's think in particular of autonomous and electric vehicles. To finance investment in these new technologies we need powerful industrial groups and the Renault-Nissan Alliance represents [one of the most] powerful automotive groups in the world.
"Tomorrow afternoon I will welcome the Japanese Finance Minister, Monsieur Seko to have a discussion with him which will touch of course on the Alliance and the continuation of this Alliance in the service of the world automotive industry and in the service of Alliance employees."
Both Finance Ministers had a Paris-Tokyo phone call yesterday and reaffirmed the strong support of the French and Japanese governments to the Alliance, adding they wished to maintain this "winning cooperation."
Renault's board endorsed support expressed by Nissan management to the Renault Nissan Mitsubishi Alliance, which it insisted, "remains the priority of the Group."
The Renault board, which is describing Ghosn as "temporarily incapacitated," noted it was: "At this stage, unable to comment on the evidence seemingly gathered against Mr. Ghosn by Nissan and the Japanese judicial authorities."
More: Ghosn charges create turmoil in Renault-Nissan-Mitsubishi Alliance