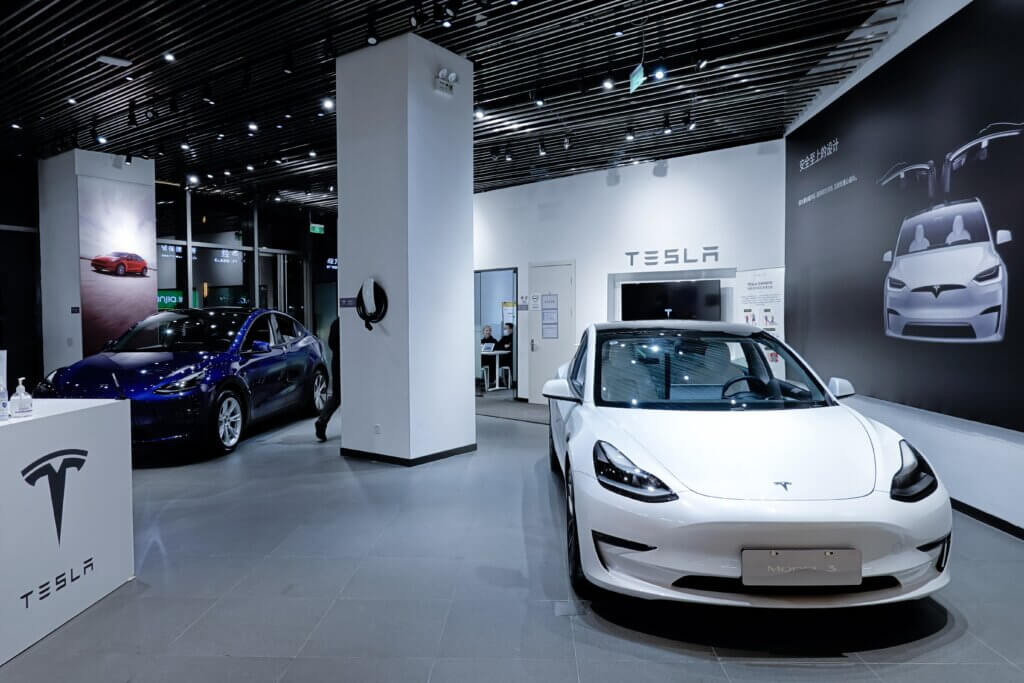 Ford Motor's recent decision to allow customers to use Tesla's US electric vehicle charging network has sent ripples through the industry, raising questions about a national US charging standard as well as the fate of charging startups that are struggling, a Reuters report said.
The deal, announced last month, would open 12,000 Tesla Superchargers to drivers of Ford vehicles in North America from 2024.
The news agency, citing industry executives, investors, bankers and consultants, said the tie-up puts pressure on other companies and the US government to follow suit or spend more to up their games.
"Tesla's head start in the space and Ford's buy-in … will require companies who have invested in other technologies to pivot, which will be an expensive proposition," Paul Baiocchi, chief ETF strategist at SS&C ALPS Advisors, told Reuters.
SS&C has invested in such charging companies as ChargePoint Holdings, EVgoand Blink Charging.
Reuters said the Ford deal was a boost to Tesla's more widespread, reliable North American Charging Standard (NACS) and dented the value of smaller players offering the rival Combined Charging System (CCS). Tesla CEO Elon Musk reportedly hoped the deal with Ford, the No. 2 seller of EVs in the US, would help make Tesla's technology the North American standard.
Now those players face pressure to upgrade their networks to work with Tesla's at a time when many lag in customer service and lack the funds to make such a commitment.
The Biden administration did not respond to Reuters' requests for comment but US transportation secretary Pete Buttigieg told CNBC after the Ford-Tesla deal the administration was "not going to pick winners and losers in terms of what standard prevails". He added the industry would eventually converge on one system but adapters would allow cross usage.
CharIn, a global association to promote CCS, told Reuters deals like the Tesla-Ford one "create uncertainty in the industry and lead to investment obstacles".
The report noted the US government had previously earmarked US$7.5bn in federal funds to ecourage companies to adopt CCS as part of Biden's plan to tackle climate change by converting 50% of all new US vehicle sales to EVs by 2030.
Holding back EVs has been a weak CCS charging infrastructure that many complain is inefficient or sometimes inoperable, leading prospective buyers to fear becoming stranded on the road with nowhere to charge, Reuters noted.
Installing and maintaining a charging network is capital-intensive and, with EVs representing only 6% of new car sales in the US last year, making money in charging is difficult, industry officials told the news agency. Most automakers have not created their own charging networks.
Reuters said that financial pressure might only intensify if more companies adopt Tesla as the industry charging standard, pushing more deals like Shell's $169m buyout of Volta earlier this year or BP's late 2021 acquisition of AMPLY Power.
"There was already some consolidation happening in the space and now I think that will only accelerate," Lazard banker Mohit Kohli told the news agency.
Reuters said the Biden administration's push has so far supported the CCS connector favoured by automakers such as Volkswagen, General Motors and BMW.
It noted Tesla had adopted that standard in Europe under pressure from local regulators and was gradually opening a portion of its US network to vehicles using CCS to potentially qualify for subsidies.
Complaints about other charging companies' software bugs or broken charging hardware only opens the door to greater access for Tesla's standard, however, industry officials told Reuters.
Under its new deal, Ford would distribute Tesla adapters to customers and starting in 2025 will equip future EVs with NACS. It was not clear whether those adapters would be available to other automakers' customers.
Some companies are already making plans to adopt Tesla's technology, but a lack of a national standard could cause more headaches, industry officials told Reuters.
"We are now probably locked in to having two separate charging standards co-existing for the foreseeable future," Consumer Reports senior policy analyst Chris Harto told the news agency.
FreeWire CEO Arcady Sosinov told Reuters his company plans to offer NACS connectors at its fast chargers by mid 2024, while Aptera Motors CEO Chris Anthony said the US government should invest in the Tesla network if it becomes the predominant standard.
"Because of this announcement … there's going to continue to be a standards war for a decade or more," Sosinov said.