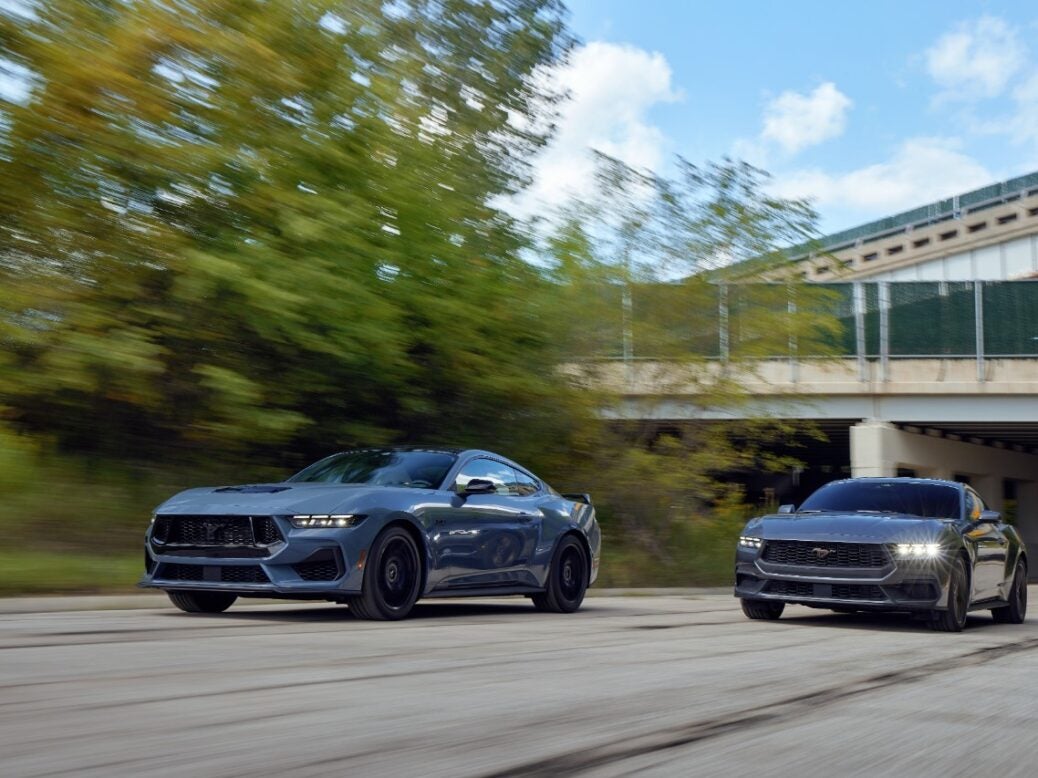 Ford has unveiled its seventh generation 2024 Mustang at the Detroit Auto Show (NAIAS). Besides the exterior design – which is updated but clearly 'heritage-inspired' – Ford highlighted the new model's 'fighter jet-inspired' digital cockpit and the advanced turbocharged and naturally aspirated engines.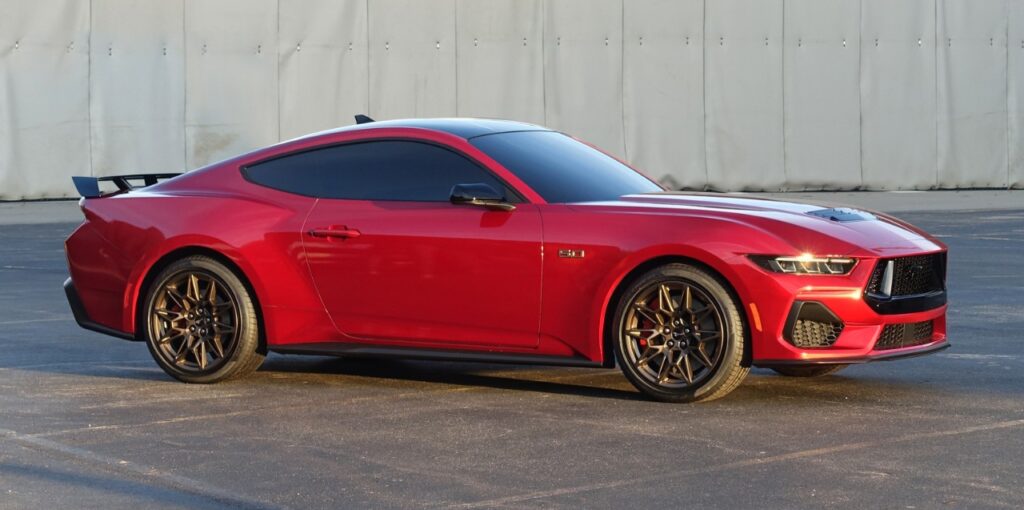 New Mustang has two new engines – a 2.3-liter EcoBoost and the Mustang GT's 5.0-litre Coyote V8. There's also a new 'Remote Rev' feature that provides the ability to rev the car's engine remotely using the key fob, and an available new Electronic Drift Brake 'that can quickly turn a novice into a drifting pro, like Vaughn Gittin Jr'.
"Investing in another generation of Mustang is a big statement at a time when many of our competitors are exiting the business of internal combustion vehicles," said Jim Farley, CEO of Ford Motor Company. "Ford, however, is turbocharging its ICE growth plan, adding connected technology, opinionated derivatives, and hybrid options to our most profitable and popular cars – all in the Ford Blue family – on top of investing $50 billion in electric vehicles through 2026."
The immersive digital cockpit 'inspired by fighter jets' features two large customizable digital displays while Ford Power-Up software updates create an upgradable ownership experience.