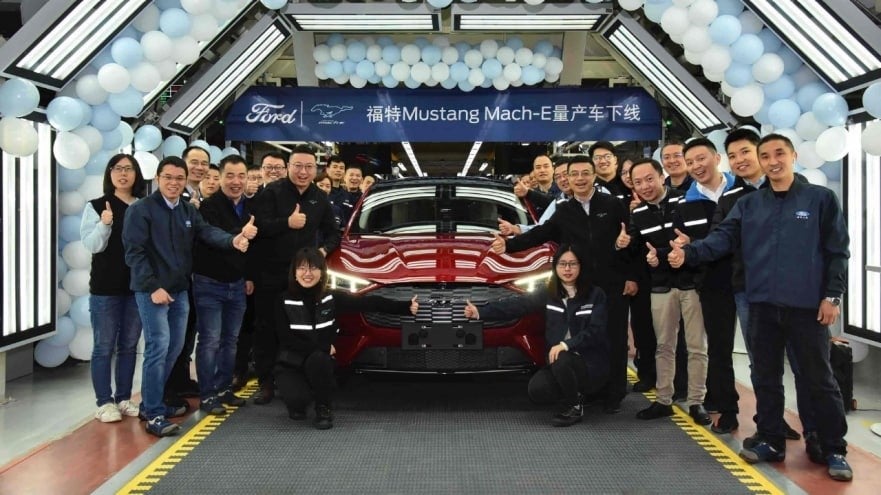 Ford said it was reviewing its underperforming operations in China to reduce costs and regain its competitive edge in the world's largest vehicle market.
The automaker has eight factories in China, including vehicle, engine and transmission production facilities under its 50% owned Ford Changan Automobile joint venture with state owned Changan Automobile. It also has a 49% owned joint venture with Jiangling Motors Corporation which makes the Transit van.
Ford reported 500,000 deliveries from its Chinese operations last year, including exports, down from 600,000 in 2021 and far below peak sales of 1.3m vehicles in 2016.
A spokesman for Ford Motor China, the company's wholly owned subsidiary which oversees Chinese operations, said in a statement: "Our costs are not competitive and we are working internally and with our partners to reduce costs in all areas. We can only win through a lean and agile organisation. These actions are necessary for us to build a healthier and more sustainable business in China.
Unconfirmed local reports suggested the company was preparing to cut 1,300 jobs. CEO Jim Farley in April acknowledged the need for Ford to revamp its model range in China, saying: "The market has totally changed. We're going to have to rethink what the Ford brand means in a place like China."
Farley said, as part of the reorganisation, the company plans to turn one of its joint venture plants into an export hub for lowcost electric and internal combustion engine (ICE) commercial vehicles.
Ford has not kept up with the rapidly growing Chinese market for battery powered, connected passenger vehicles in China. Domestic brands have been very active in developing such vehicles in the last several years and have started to gain significant market share as a result.
With sales of traditional ICE vehicles in China in continuous decline since 2018, Ford has acknowledged it needs to step up its efforts to develop electric vehicles in China, for both local and overseas markets. The launch of the battery powered Mustang Mach-e in 2021 did little to increase sales volume despite the company's efforts to strengthen distribution and retail networks.