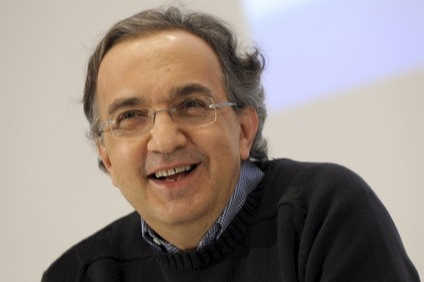 Fiat Chrysler (FCA) chief Sergio Marchionne, in his latest reported remarks, has appeared to row back from recent comments suggesting he is seeking to rapidly strike a merger deal with another big OEM.
Speaking to an FCA board meeting late last week, Marchionne reportedly said the company was not in a position to seek deals for now and would focus instead on executing its business plan.
Marchionne has long been an advocate of merger deals for vehicle makers that can allow the exploitation of large industrial scale economies and lower costs in areas such as procurement as well as enable the sharing of increasingly expensive R&D.
He made merger overtures to General Motors a few years ago, eyeing consolidation in North America, but was rebuffed by GM's management. The recent announcement that GM will sell its European operations to PSA has heightened speculation over future mergers, consolidations or alliances in an industry facing major challenges ahead.
Reuters reported that Marchionne told FCA's annual general meeting in Amsterdam he still saw the need for car companies to merge to better shoulder the large investments needed, but said Fiat Chrysler was not talking to Volkswagen .
"On the Volkswagen issue, on the question if there are ongoing discussions, the answer is no," he said, according to Reuters.
The report said he added that Fiat Chrysler was not at a stage where it could discuss any alliances.
"The primary focus is the execution of the plan," he said.
VW Group CEO Matthias Müller said last month the group had become more open on the issue of tie-ups and invited Marchionne to speak to him.
Reinforcing Marchionne's cool remarks on the subject, Fiat Chrysler Chairman John Elkann pointed out that deals are usually struck 'at times of difficulty'. "We don't want to be in trouble," he said, adding that the priority is the 'ambitious' business plan.