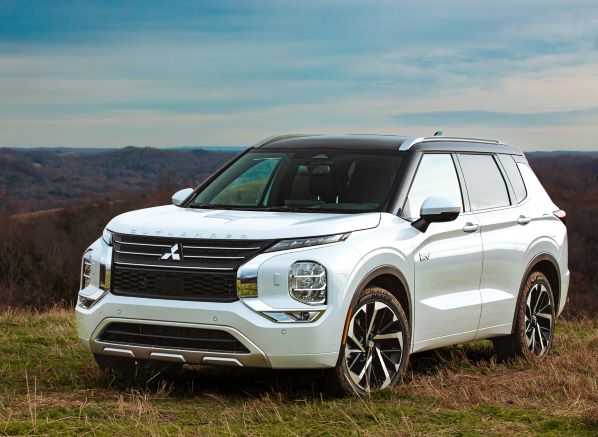 Mitsubishi Motors Europe said it would follow up the new generation ASX and the redesigned Colt due in autumn 2023 with the flagship Outlander in 2024.
The Outlander PHEV is already on sale in North America as a 2023 model and the EU version "reconfirms the brand's commitment to the reference European region, and will further expand its offering in core segments with electrified models", MME said in a statement.
A spokesman told Just Auto by email the new model would be launched only in LHD markets – on 1 October 2021, Mitsubishi Motors UK halted all new car sales for good as its contract with Colt Car Company ended and the aftersales business was sold to Subaru and Isuzu importer International Motors which created a new subsidiary for service parts and accessories.
"The launch of the Outlander PHEV reconfirms Mitsubishi Motors' commitment to the European market, as well as representing a major new step in our product plan, bringing us back to the core European D-SUV segment", said Frank Krol, MME president & CEO.
"The three previous generations of the Outlander model sold over half a million units in Europe since launch in 2003. The flagship new Outlander will be the fourth
generation and with its award-winning design and technology will take the brand to a new level in Europe."
The first Outlander PHEV has sold 200,000 units in Europe since European and UK launch in 2013.
The 2024 PHEV will have a second generation PHEV system with twin motor 4×4, and 'Super-All Wheel Control'.
Mitsubishi Europe introduced a second PHEV line, the Eclipse Cross, in 2021.
The automaker promised "the latest driver assistance and infotainment technologies to deliver a high level of safety, comfort and convenience".