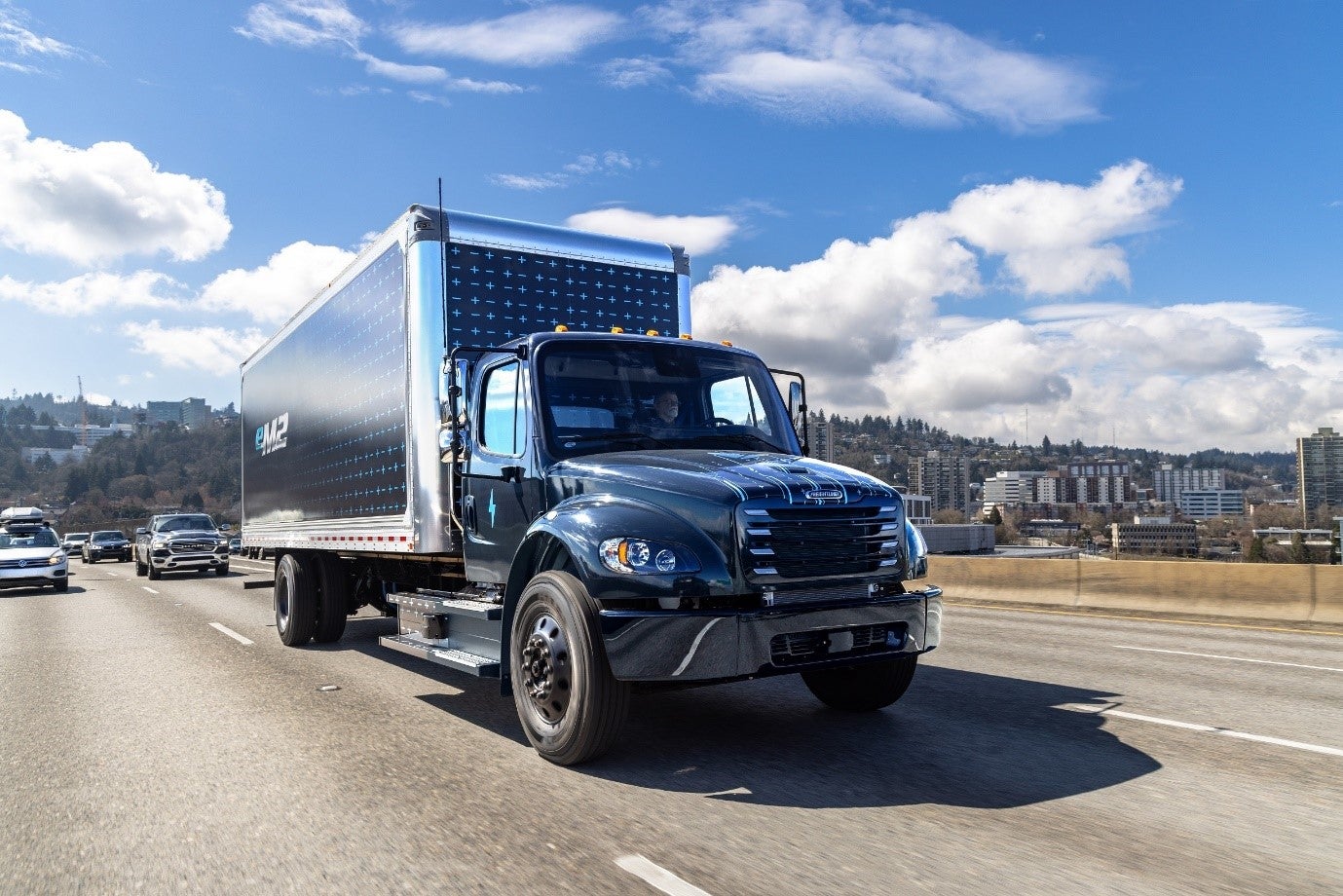 Daimler Truck North America (DTNA) has launched an electric Freightliner eM2.
The Class 6/7 eM2 adds an EV option to the medium duty category. The electric truck is built on the Freightliner M2 106 Plus platform and full production will begin late in 2023 at the Portland factory.
The truck has a proprietary battery electric Detroit ePowertrain, including eAxles and batteries, and the Class 6 version has a range of 180 miles (290km) while the Class 7 can go 250 miles (400km).
DTNA offers two battery sizes. The Class 6 has a 194kWh battery and is capable of providing up to 190 continuous horsepower. The Class 7 uses a 291kWh battery, offering up to 254 continuous hp.
By replacing the combustion engine drivetrain and other mechanical components with electric, DTNA claims to have significantly reduced the energy cost per mile.
The eM2 is more streamlined and light weight with electric motors and two speed transmission integrated directly into the drive axles.