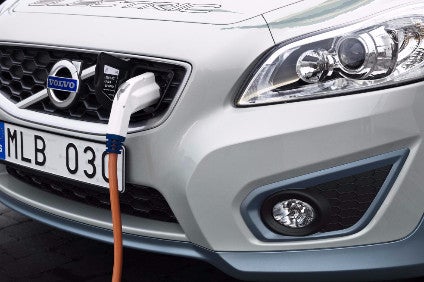 Strong national variations in EU sales of electric cars are clearly correlated to a country's standard of living, according to new research by the European Automobile Manufacturers' Association (ACEA).
Battery electric and plug-in hybrid cars made up 10.5% of all new cars sold in the EU last year. However, 10 member states still had a market share of lower than 3%.
The analysis showed consumer uptake of electric cars was linked directly to a country's GDP per capita, indicating that affordability remained a major issue.
"As is the case with the distribution of charging infrastructure, there is a clear split in the affordability of electric cars between central-eastern Europe and western Europe, as well as a pronounced north-south divide," said Eric-Mark Huitema, ACEA director general.
Countries with a total electric car market share of less than 3% have an average GDP of below EUR17,000. This is the case for instance in central and eastern European countries as well as in Greece.
The five countries with the lowest market uptake of electric cars also have very few charging points – under 1% of the EU total each.
On the other hand, a market share of more than 15% for electric cars is only found in richer countries in northern Europe with an average GDP of over EUR46,000.
Almost three-quarters of all EU electric car sales were concentrated in four western European countries with some of the highest GDPs (Sweden, the Netherlands, Finland and Denmark). The remaining quarter of sales was spread across 23 member states.
European Environment Agency data showed sales of electric cars trebling between 2019 and 2020, with average CO2 emissions down a record 12% in 2020.
Huitema added: "To continue this progress on the road to zero, the European Commission must now urgently ensure that all the right conditions are in place and that no countries or citizens are left behind. Zero-emissions vehicles must be affordable and convenient for everyone."
Europe's auto makers are calling for appropriate incentives to stimulate sales of such vehicles in the long run, and binding infrastructure targets for each EU member state.