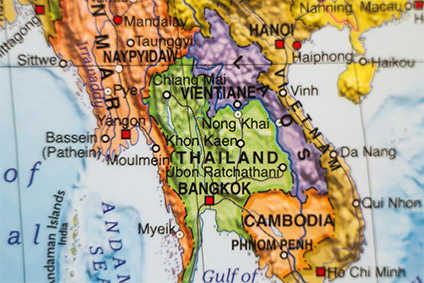 Thailand's Energy Absolute (EA) has launched a new battery powered small truck for local sale.
The listed alternative energy company unveiled the full electric MT30 mini truck which followed the launch in the last two years of the H2 EV public bus and a battery powered passenger boat, a common form of transport on Bangkok's wide network of rivers and canals [usually powered by a combustion engine mounted on a propellor shaft and rudder and operated like a hand steered outboard motor – ed].
EA had said previously it wanted to play a pivotal role in the country's emerging EV industry, particularly in the mass transit and goods transportation segments, by establishing a viable supply chain, to help the government meet its zero emission vehicle targets.
The MT30 is powered by batteries produced locally in house using technology from EA Taiwan subsidiary AMITA Technologies.
The truck was designed by local EA subsidiary Mine Mobility which also assembles the new model at a factory in Chachoengsao, near Bangkok.
EA plans to begin taking orders for the MT30 at the Thailand International Motor Expo in Bangkok early in December, atprices ranging between THB748,000 and THB766,000 (US$19,500-$20,000).