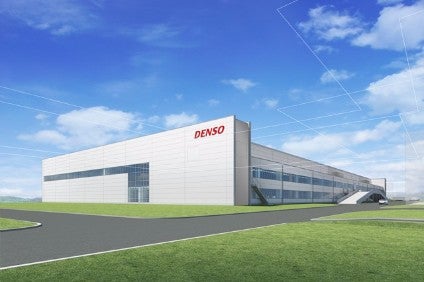 Denso said it was reorganising its North America engineering and R&D divisions to better integrate the company's electrification, thermal and safety systems.
North American design & engineering will consolidate its five product groups to enable teams to work more cohesively, enhancing integration, performance, and quality.
The thermal and powertrain-electrification product groups will become the green technology group.
This will develop products which reduce cost and improve range, performance and convenience of battery electric and alternative powertrain vehicles. The group will develop technology for a wide array of areas and continue to improve internal combustion engine efficiency.
The mobility  product group will align with so called 'peace of mind' and be known as the mobility systems group, headed by TJ Liu, a SVP.
This team will oversee development of ADAS, electronics, cockpit and connectivity products plus improving electrical and electronic systems that consolidate computing across domains.
North America R&D will reorganise under three key areas to streamline its focus on connected systems, connected functions and R&D strategy.
They will forecast new mobility needs, as well as advise on key technology and develop new products. They will also head R&D projects in artificial intelligence, cybersecurity, edge computing, platform services, automated driving, data analytics, V2X and insurance services.
Andrew Clemence will head the group and be promoted to SVP of green technology at the supplier's North America headquarters. He will move from his current role as VP of HVAC operations at the supplier's thermal manufacturing factory in Battle Creek, Michigan.
Rob Wunsche will be promoted to VP of connected systems, transferring from his role as director of collective works and mobility platform services.